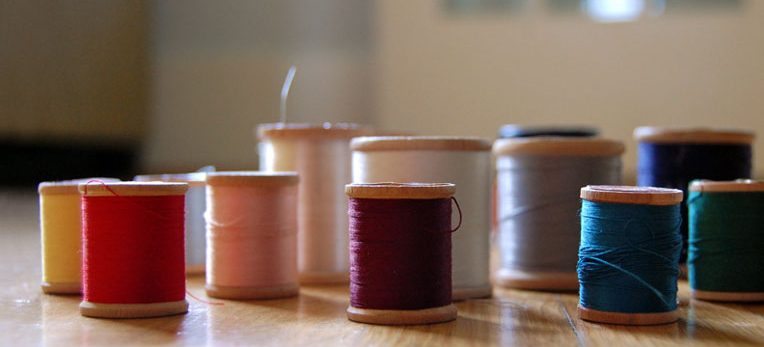 Have you been meaning to make time for yourself to enjoy the hobby of sewing? Is it time to look at your sewing machine with a new perspective? Master your fear of the machine and become more comfortable with its use and care.
In this six-week sewing course you'll learn fundamental skills that you will apply to the project of your choice. We will begin with basic layout and cutting techniques as well as reading and interpreting commercial patterns and developing skills to complete your fabulous, stylish clothing or home decor. This is also an excellent class to learn basics of quilt-making.
Whatever skill level, whether beginner, intermediate or the complete novice who would like an evening out to focus on a sewing project and gain more confidence, this course is for you!
Participants should choose a project that they feel that they are comfortable beginning with at their skill level and should be able to accomplish in the five-week time frame, or be able to finish at home.
Supplies to bring for the first night of instruction:
Portable sewing machine: be sure to bring along the foot control, an extension cord, bobbins, the machine's manual
Pattern
Fabric
Applicable materials (thread, zipper, buttons, etc.)
Basket/kit of basic sewing supplies: shears, pins, seam ripper, tape measure, etc.
About the Instructor:
Margo has over thirty years of sewing experience and has an Education degree in Home Economics from the University of New Brunswick, Class of 1991. She has taught sewing to middle school students as well as youth and adult sewing courses for the City of Saint John Recreation Department for numerous years. Says Margo, "I take pride in providing sewing instruction in a relaxed and welcoming environment. Enjoy an evening out with your friends as you learn a new hobby!"
Tuesdays, 6:30-8:30 pm • September 19 – October 24, 2017 (6 weeks) • Cost: $95
Register online at www.sjartscentre.ca