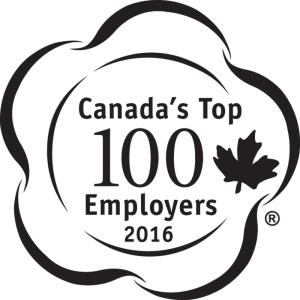 The University of New Brunswick (UNB) has been recognized as one of Canada's Top 100 Employers.
The 2016 winners were announced in the Globe and Mail last week. Mediacorp Canada Inc. received a record number of applicants this year, with UNB being one of four Canadian post-secondary institutions recognized.
"UNB's strength stems from the creativity, innovation and collaboration of its faculty and staff," said UNB President Eddy Campbell. "By investing in our faculty and staff, we're investing in the future of our students."
The competition grades employers on eight criteria: physical workplace; work atmosphere & social; health, financial & family benefits; vacation & time-off; employee communications; performance management; training & skills development; and community involvement.
Here are some of the reasons UNB was selected for 2016:
UNB offers family-friendly benefits including maternity and parental leave top-up payments for employees who are new mothers, fathers or adoptive parents.
UNB offers a number of flexible work arrangements, such as telecommuting and reduced summer hours.
UNB provides long-term planning for retirement, phased-in retirement work options and life & disability insurance.
UNB employs more than 3000 full-time and part-time employees around the province.
The university received an A+ rating in the physical workplace and training & skills development categories.
For more information, please see the full breakdown.
About Canada's Top 100 Employers
Now entering its 17th year, the Canada's Top 100 Employers project is a national competition to determine which employers lead their industries in offering exceptional workplaces for their employees.
For more information on Canada's Top 100 Employers and the selection process, please see their website.
About University of New Brunswick
The University of New Brunswick (UNB) is Canada's oldest English-language university. Founded in 1785, the multi-campus institution has a rich history and a dynamic focus on innovation, experiential learning and entrepreneurship.  UNB has more than 10,500 students from nearly 100 countries while several thousand more take UNB courses online and at partner institutions around the world.