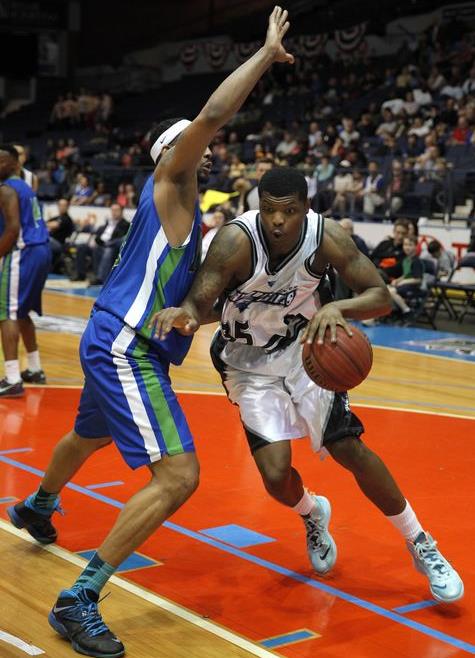 The Saint John Mill Rats are pleased to announce the addition of 6'8 versatile big man, Darren Moore, for Chicago, Illinois.
Moore played the last few seasons with the Rochester Razorsharks in the PBL. Last season for Coach Spon, Moore averaged 8.4 points, 6.7 rebounds per game on 63% shooting from the field.
He played college basketball at Milwaukee Tech where he was an NAIA All-American.
"Darren was key for my team last season," said Mill Rats Head Coach Rob Spon. "He will help anchor our team defense and bring toughness and rebounding."
Mill Rats Signed Roster To Date:
Corey Allmond 6'2 G Oxon Hill, MD
Doug Herring Jr 6'3 PG Poughkeepsie, NY
Denny McDonald 6'6 F Toronto, ON
Rahlir Hollis-Jefferson 6'6 F Chester, PA
Darren Moore 6'8 C-F Chicago, IL
Braxton Dupree 6'10 C-F Baltimore, MD
Season tickets are on sale at the Harbour Station Box Office or by calling 506-657-1234.
For more information, visit www.millratsbasketball.ca or email hoops@millratsbasketball.ca.
The Saint John Mill Rats are part of the National Basketball League of Canada.
National Basketball League of Canada founded in 2011, is a Canada's only professional basketball league. There are currently 8 teams, with 2 divisions: Central and Atlantic. The NBLC is committed to being one of the leading professional basketball leagues in the world. The NBLC provides Canadians, international athletes, coaches and officials the opportunity to participate in the game they love at the professional level. The NBLC is dedicated to raising awareness of the sport of basketball throughout Canada, by providing fans with an exciting and entertaining experience.
For more information on the league, please visit www.nblcanada.ca.