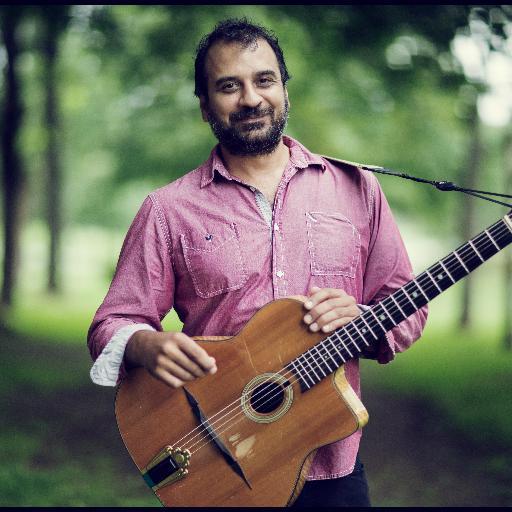 Award-winning guitarist, composer, producer and international performing artist Duane Andrews will celebrate the release of his new album titled Conception Bay, with concerts across Atlantic Canada, stopping in Saint John on Saturday November 28th. Duane will be accompanied by the Saint John String Quartet for his Saint John performance, the only show scheduled for New Brunswick.
With Conception Bay, Duane Andrews delivers an adventurous blend of original compositions, music from the catalogue of jazz pioneer Django Reinhardt, traditional music from his home province of Newfoundland and Labrador, and selections from the world of classical music – all with pristine accompaniment from a string quartet comprised of Mark Fewer (violin), Lynn Kuo (violin), Amahl Arulanandam (cello) and Angela Pickett (viola). Recorded at Toronto's renowned Revolution Recording, Conception Bay is produced by Duane Andrews, engineered and mixed by Laurence Currie and mastered by Jeff Elliott, with cover layout and design by Jud Haynes.
Conception Bay marks the fourth solo recording from Duane Andrews, who also has five critically acclaimed collaborative albums to his credit: The Mallard Cottage Sessions with Aaron Collis, More Sheep Less Sleep with The Swinging Belles, Charlie's Boogie with Craig Young, The Empress with Dwayne Cote, and the eponymously titled Dwayne Cote and Duane Andrews. A virtuosic guitarist and composer, Duane Andrews is a seven-time East Coast Music Award winner and a nine-time MusicNL Award winner whose work has also been recognized with awards and nominations in the jazz, instrumental and world music categories from the Independent Music Awards, International Songwriting Competition, USA Songwriting Competition and Canadian Folk Music Awards, among others.
Please join Duane Andrews with the Saint John String Quartet for the Conception Bay album release concert at 8 pm on November 28th  at The Sanctuary Theatre, 228 Germain Street.
Tickets are $20 in advance at www.ticketbreak.com, by phone at 1-866-943-8849, or $25 at the door. Free for children 12 and under.
For more on Duane Andrews, please visit www.duaneandrews.ca