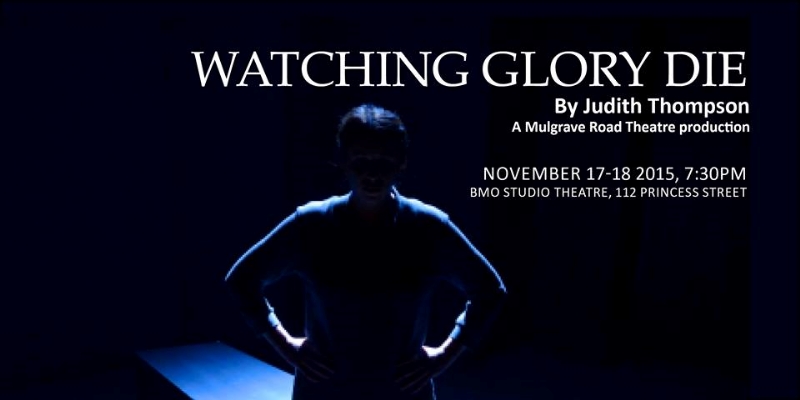 The Saint John Theatre Company (SJTC) is proud to welcome Mulgrave Road Theatre on November 17th and 18th at the BMO Studio Theatre.
"Raw, Real, Riveting!"
WATCHING GLORY DIE
A Mulgrave Road Theatre production
by Judith Thompson.
A girl, a guard, a mother. Caught in a system out of control. Inspired by the true story of New Brunswick teen Ashley Smith.
Deliberately fictionalized, Watching Glory Die is a riveting and deeply compassionate portrait of three women – Glory, incarcerated for minor offences at age 14, whose compulsive nature leads to an ever spiralling clash with Corrections Canada, Rosellen, the girl's adoptive mother desperately trying to remain connected to her daughter, and Gail, a prison guard, walking the line between her 'orders' and her conscience.
"This performance did what great art is meant to do; stimulate the intellect of the audience and enhance the cultural understanding of ourselves." — Lois Dort, The Guysborough Journal
Tickets available by calling 1-888-311-9090 or visit www.ticketpro.ca