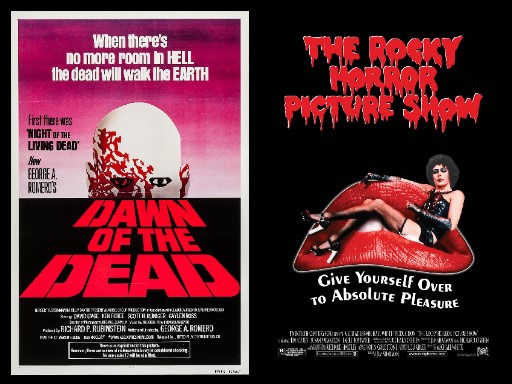 The Retro Film Series presents a Halloween Double Bill on Saturday October 31st at the Imperial Theatre, 24 Kings Square South. Tickets are $10.
The show starts at 7:30 pm with Dawn of the Dead (1978) Unrated
Following an ever-growing epidemic of zombies that have risen from the dead, two Philadelphia S.W.A.T. team members, a traffic reporter, and his television executive girlfriend seek refuge in a secluded shopping mall.
At 10:00 pm the evening continues with Rocky Horror Picture Show (1975) Rated R
A newly engaged couple have a breakdown in an isolated area and must pay a call to the bizarre residence of Dr. Frank-N-Furter.
For more information or to purchase tickets, visit the Imperial Theatre website.