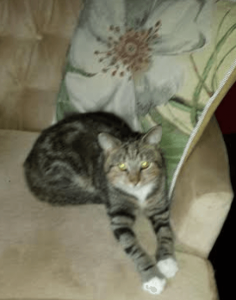 An update from the Saint John SPCA Animal Rescue: This photo of Lucky (aka Fanceen) was taken this morning in his new home.
Lucky was the sole survivor of 15 cats who were found buried in the backyard of a west side home a few weeks ago.
Lucky went into foster care immediately and his foster parents fell for him in a big way. They made it official and adopted Lucky.
This beautiful cat has the run of the "house" and is Daddy's boy. He is living a wonderful life.