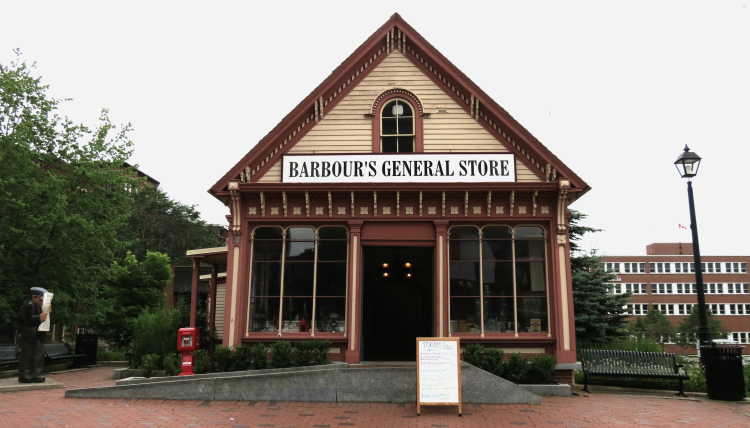 At the foot of King Street sits Barbour's General Store, originally brought to Saint John in 1967 by G.E. Barbour Company.  Inside is a plethora of local curiosities, historic merchant wares, and modern retail items. Also housed here is a Visitor Information Centre and new this year, a Saint John Tour Desk … offering various tours to both visitors and locals. Stop by and book a tour to view our city from a different vantage; trolley tours, harbour cruises, walking tours, etc … all options now available to the Saint John locals and public, as well as visitors.
Also inside, find some interesting items to purchase such as locally created t-shirts, Ganong delicacies, Dulse from Slocum & Ferris, and other local branded merchandise. The back of the store houses 'The Exchange,' a self-serve coffee and tea bar stocked with Java Moose Coffee and 10 different King Cole teas from Barbour's, as well as delicious oatcakes from our own Cape Breton Oatcakes Society.
To book a tour, stop by to see Gilliane of Uncorked Tours and Barbour's General Store, or call 506.324.4644.  Also, feel free to stop in and just explore the local flare, unique tastes and interesting pieces of our history.