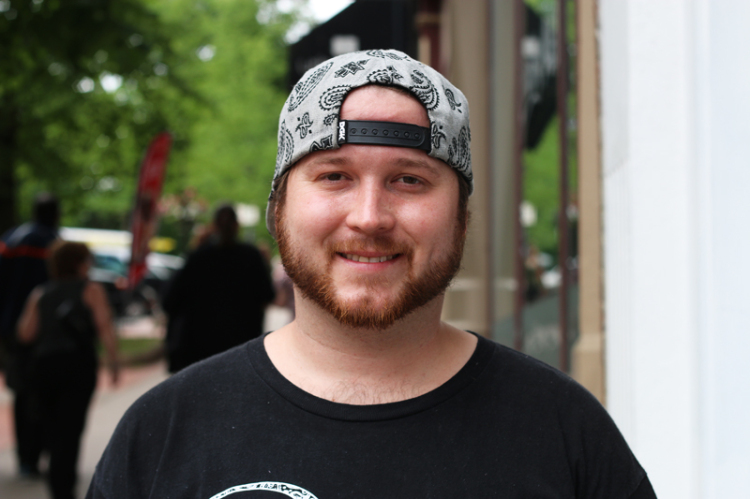 Pristine is the new kid on the block, and Harrison Teed is the fine gent behind this growing business. Pristine has a new location at 56 King Street and is a unique boutique specializing in skateboards, accessories and urban lifestyle fashions.
A little about Pristine:
Lifestyle boutique, offering brands you wont find anywhere else.
Soon to have an Aesthetics studio in store.
Unique in house line of Pristine Branded clothing
Big city boutique vibe
In store Art shows, and Musical performances
Unique sales, and fun staff
A little about Harrison:
Where were you born?
I was born and raised in Saint John, NB.
How long have you been a part of the uptown scene?
I have been a part of the uptown scene for the last few years … since my return to Saint John from Fredericton and loving being a part of it!
Name one or two people who you look to for inspiration?
My Dad for sure … he's the man.
What is your favourite season, and why?
My favourite season would have to be fall, because I enjoy watching the leaves change colour …. plus it's hoodie weather, who doesn't love a good hoodie.
What is your ultimate favourite snack food?
Quite possibly The Dip, cream cheese on the bottom, salsa in the middle, grated cheese on the top.
Coffee, tea, or other?
Coffee, possibly vodka and soda after 7.
Any pets?
Of course, Bella is my dog.
Most guilty pleasure?
Eating too much of The Dip.
What is your Uptown Insider Tip?
The Jake Sandwich from Jeremiah's is the ultimate sandwich.
Check out Pristine:
On the street at 56 King Street
Telephone: 638-8248
Facebook: Pristine
Twitter: @PristineLife
Web: pristinelife.ca