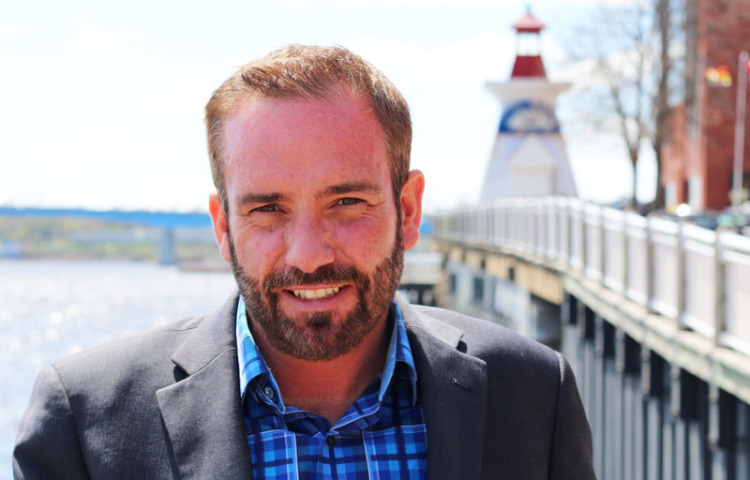 Certainly one the most familiar faces in Uptown Saint John is that of Chris Grannan. The leader of Grannan Hospitality Group (owners of iconic uptown restaurants Grannan's Seafood and Church Street Steakhouse), Chris can often be spotted on the streets bouncing between his establishments on any given night. Having been a member of the Saint John hospitality scene for decades, few people understand the nitty gritty of the booming uptown restaurant industry better than him. Always looking to stay fresh after more than 30 years in business, Grannan's Seafood has recently embarked on extensive renovations, a new executive chef and reinvented menu (check it out HERE).
Let's learn a bit more about Chris….
Where were you born?
Born in the old, now gone, Saint John General Hospital.
How long have you been part of the uptown scene?
I've been a part of the uptown scene for my whole life though my father and his business.
Favourite season?
Early fall. At that time of year, uptown still has a warm summer weather bustling-city feel to it, mixed with that undeniably great feeling fall brings to the our streets.
Favourite movies?
Casino and Wolf of Wall Street. Both great Scorsese flicks.
Any sports?
Marathon running, skiing and golf are my sports of choice.
Uptown Insider Tip?
Take advantage of the inside connection/pedway system! It's a great bragging point for uptown, we are very spoiled by it.
Connect with Chris & his restaurants at:
Twitter: https://twitter.com/cgrannan
Website: http://www.grannanhospitalitygroup.com/
Grannan's Seafood: https://www.facebook.com/GrannansSeafood
Church Street Steak House: https://www.facebook.com/churchstreetsteakhouse