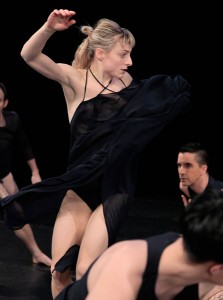 The Imperial Theatre presents O Vertigo: Les Petites Formes on October 25, 2015 at 7:30 pm.
Founded by choreographer Ginette Laurin in 1984, O Vertigo is one of Canada's leading contemporary dance companies. Les Petites Formes captures five moments in the journey of a choreographer – solos, duets and a quartet culled from the classics of O Vertigo's repertoire spanning the years between 1994 and 2007.
The work is athletic (Laurin also trained as a gymnast), emotional and poetic, and rarely seen outside of major cities.
Tickets go on sale today August 4th and are $35 for Adults, $15 for Youth, and $32 for Subscribers. For more information or to purchase tickets visit the Imperial Theatre website.