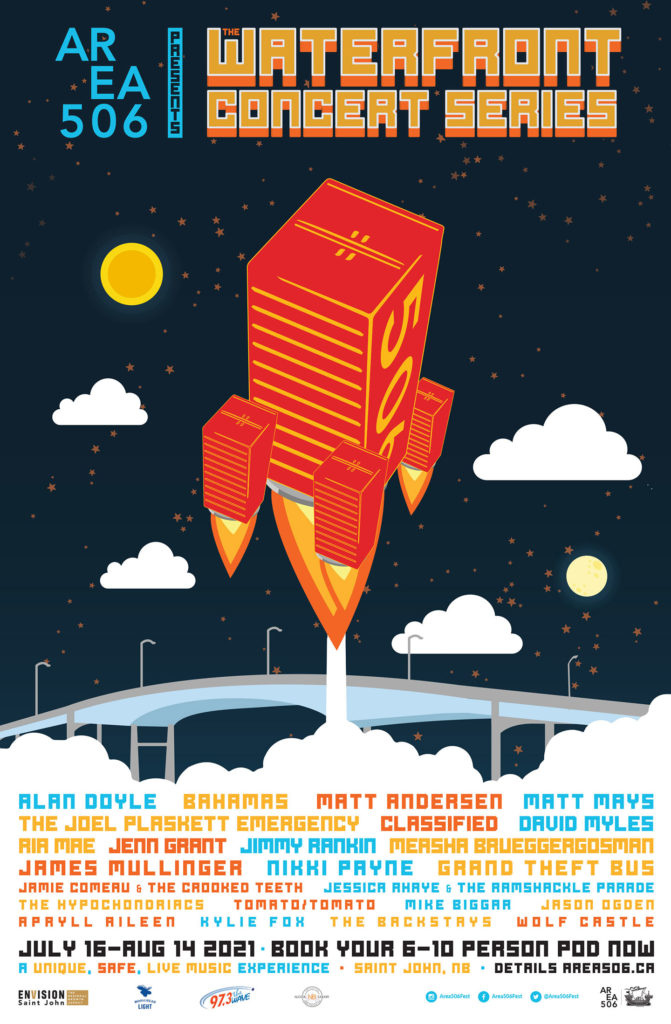 Waterfront Concert Series
The Experience
Sorry, did you think live music was off the table for this summer?
Not only have we delivered an amazing concert series for 2021, but it's also completely safe and organized to make you as comfortable as you deserve to be.
All shows include pod-based seating to give YOU the control over who you hang with.  Whether you choose a six or ten person crew to attend a show, you'll have your own designated area, and best of all – we'll bring the drinks to you!
With every pod purchase, you'll receive details on how and when we need you enter, what's allowed, what's not allowed, and how we all need to work together to pull this off.
Yes, you'll need to wear a mask until you're in your pod.  Yes, you may need to bring your own folding chair.  Yes, there may be some bumps along the road.  Yes, the music will feel amazing.  And yes, the beer will be cold.
VIP
VIP pricing includes all of the benefits of attending the show, plus the following perks:
Preferred pod location – guaranteed best seats
Dedicated washrooms
Picnic table and cushions – no need to bring your own seat!

Pricing

So, who's excited for summer?

Public onsale Thursday, June 3.
Pre-sale to AREA 506 email subscribers Wednesday, June 2.

VIP Pricing: $99/ticket = $990 per pod (seats up to 10 people)

Standard Pricing: $69/ticket:

6-person pod = $414 (holds up to 6 people)
10-person pod = $690 (holds up to 10 people)

All pricing is per night, plus taxes and fees

Site

This year's Waterfront Concert Series takes place on Long Wharf, located just off the corner of Smythe St and Station St on the Saint John Waterfront.

In partnership with the incredible team at Port Saint John, we have engineered a site plan that takes into consideration social distancing, easy access to washroom facilities, minimizes unnecessary contact, and is fully accessible for those with mobility challenges.