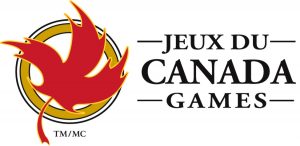 Call issued for mission staff for 2021 Canada Summer Games
FREDERICTON (GNB) – The provincial government is seeking volunteers to serve as mission staff members for Team NB for the 2021 Canada Summer Games which will take place in the Niagara region, in Ontario, from Aug. 6 to 21.
Team NB will have a contingent of about 400 athletes, coaches, managers and mission staff.
The following positions are available:
sport liaisons (minimum of 10 volunteers);
communications (minimum of three volunteers); and
operations (minimum of two volunteers).
As part of Team NB, the chosen candidates will play a lead role in supporting athletes and coaches and contributing in a variety of ways to ensure that all preparations are completed.
Candidates must have a vast and diversified experience in multi-sport games as volunteers, athletes or coaches, and a solid understanding of the provincial sport system and the Canada Games. Mission staff must take part in all pre-games meetings and attend the games for their full duration.
Interested individuals must send their resumé and a completed application form to teamnb@gnb.ca by June 30, 2020.
Detailed job descriptions are available online.
The article Call issued for mission staff for 2021 Canada Summer Games was first featured on the Government of New Brunswick's webpage at: https://www2.gnb.ca/content/gnb/en/news/news_release.2020.06.0336.html