Saint John Princess and Superhero Party 2020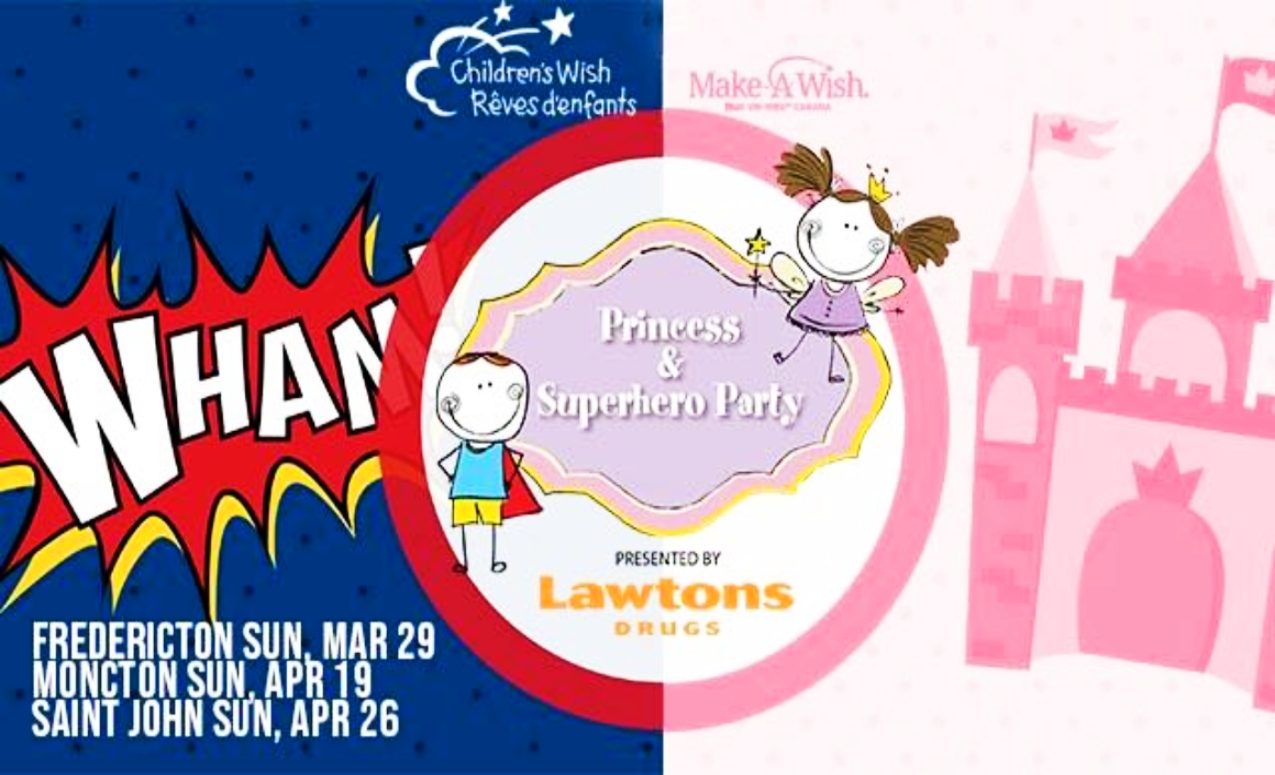 The Annual Saint John Princess and Superhero Party will be taking place on Sunday, April 26th, 2020 from 2:30 pm to 5:00 pm at the Saint John Trade and Convention Centre, located in Market Square in Saint John, New Brunswick.
It's an enchanted afternoon overflowing with magical fun!
Your day will include a live stage show, activities, dancing with a live DJ, treats and SO much more!
Regal princesses and brave superheroes mix and mingle with their favourite characters, as they enjoy an interactive party filled with all things Princess and Superhero!
Children under 12 months of age are free to attend.
Tickets can be purchased at Scotiabank as well! (East Location across from Cineplex) and online at: www.childrenswish.ca/SAINTJOHNPARTY
4-Pack (10% off): $144.00
Individual Tickets: $40
Find the event on Facebook at:  https://www.facebook.com/events/121188732553713/
As well find details online at: https://childrenswish.akaraisin.com/ui/PrincessandSuperheroParty2020?fbclid=IwAR2omSnzIPVy4-eGjGbVkCuaiMlWUNgloygA0_c6N4dVj5dQqL6g2RzZxxA