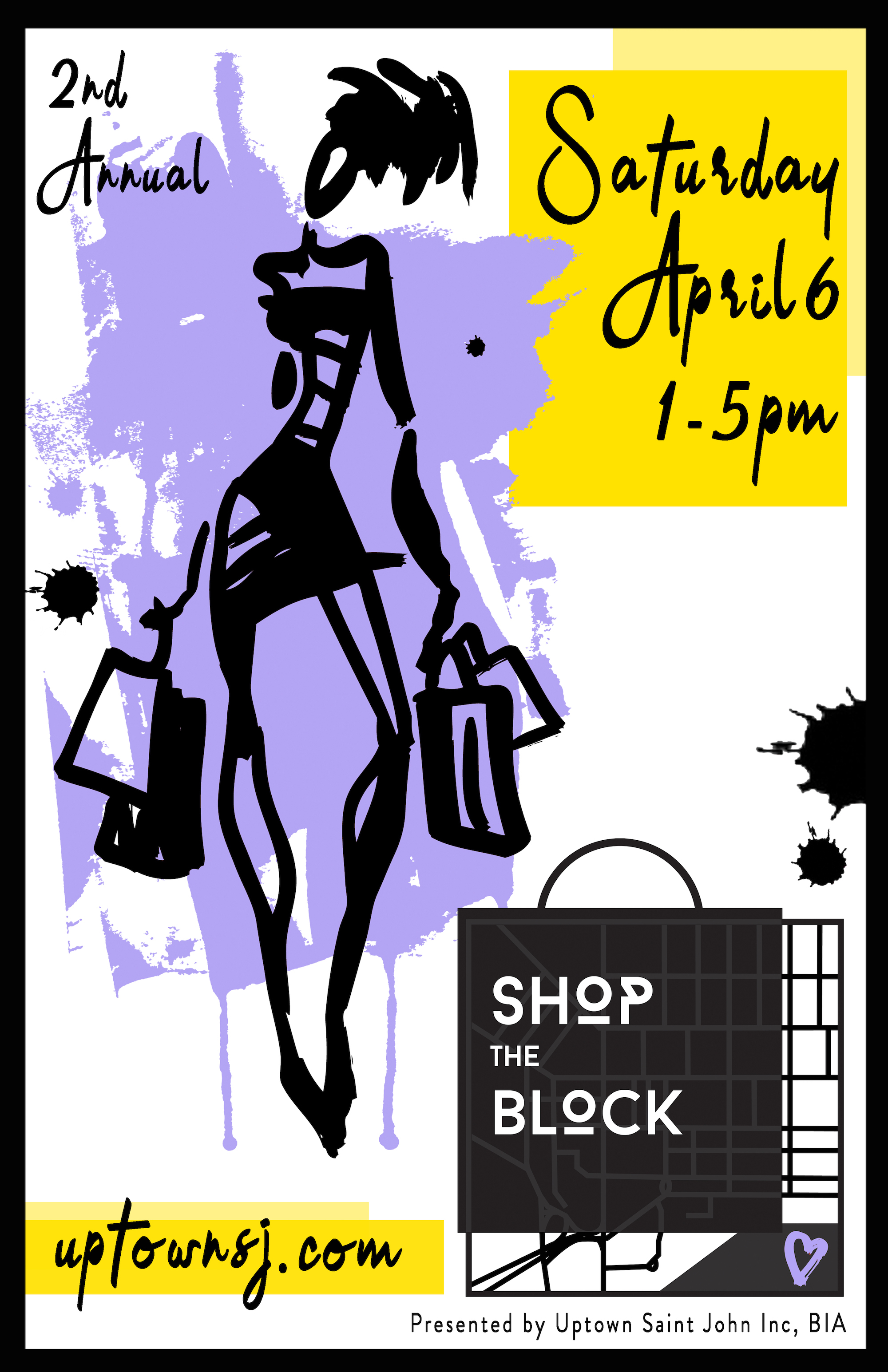 • 

 By Tracy Hanson
Shopping Uptown is about experience and we are celebrating our urban retail district with a day of shopping on Saturday, April 6th with our 2nd Annual 'Shop The Block.'
Uptown, we are unique.  One can walk our beautiful streets and stop into various boutiques and shops as well as stroll from Market Square to Brunswick Square and all the way through to the historic City Market.  During 'Shop The Block,' you will enjoy the natural unique uptown shopping experience, and also be treated to special tastes, demos, sights, sounds, and indulgences along the way.
This is a perfect occasion to get some friends together and make a day of it.  Shop, take some photos, eat and sip, perhaps even take in some nightlife and stay the evening, enjoying a nice Sunday breakfast uptown.  It's all up to you.
Forget the box, come out and 'Shop The Block!'
Follow the event on FACEBOOK and invite your friends!
Below is a listing of participating businesses and what they are treating you to during 'Shop The Block.'
---
King Street
---
Lordon
20 King Street
696.9266
Second Cup
16 King Street
642.9671
 
 
Vogue Optical
75 King Street
634.7292
---
Coburg Street
---
10% off all books (except consignment items), and serving Wendy's famous homemade brownies all day.  (fruit available as well)
---
Prince William Street
---
Java Moose
84 Prince William Street
634.7441
Craftology SJ
177 Prince William Street
646.0921
101 Prince William Street
657.3552
 Tuck Studio
122 Prince William Street
642.9692
Tuck Studio will be hosting their bi-annual 'Holy Tuck.' It's a Floor Model Sale! Starting at 10am, save BIG on select floor model furniture, lighting and decor. First come, first served!
---
Water Street
---

---
Canterbury Street
---
---
Germain Street
---
Collectables
88 Germain Street
693.3001
---
Charlotte Street
---

The Butcher's Daughter
The Saint John City Market, 47 Charlotte Street
648.9512
15% off purchases during Shop The Block
Heroes' Beacon
25 Charlotte Street
214.5755
---
Grannan Street
---
---
Brunswick Square
---
Stay tuned!
Baubles
Brunswick Square, Level 3
652.7808
Tax Free all day for the event
Cricket Cove
Brunswick Square, Level 2
456.3897
Lawtons Drugs
Brunswick Square, Level 1
634.1422
Lolë
Brunswick Square, Level 2
643.1746
Free Face Painting with 'Fantasy Faces by Kadi,' 1pm-4pm
Treats all day!
Special discounts!

---
Market Square
---
Element5 Spa
1 Market Square, Level 2
642.7725
---
Sydney Street
---
---
Princess Street
---
---
Duke Street
---
The post 2nd Annual Shop The Block appeared first on Uptown Saint John.