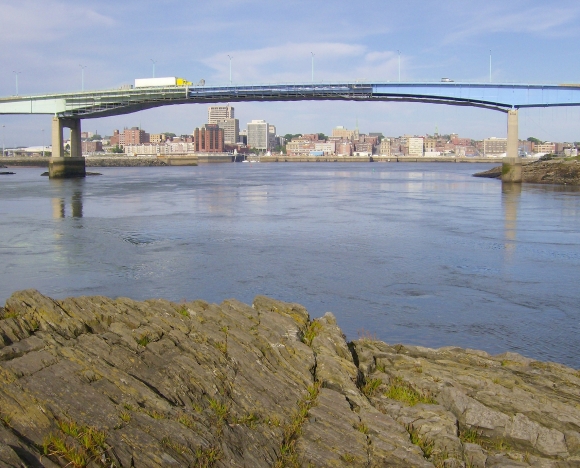 Economic Development Greater Saint John (EDGSJ) and its partners will be heading west this weekend to showcase Greater Saint John and New Brunswick as the affordable East Coast alternative.
"We know we have jobs here in Greater Saint John, and the IT sector is one of those industries looking to fill positions. This two-day event in Vancouver will specifically target the IT industry on the first day and the next day will be open to all industries," says EDGSJ's CEO, Ron Gaudet.
"This gives us an opportunity to speak to jobseekers looking for work across multiple sectors to let them know, the jobs, the house and lifestyle they want exists, but maybe not on the coast they're currently living on."
Opportunities New Brunswick (ONB) and Post Secondary Education, Training & Labour (PETL) officials will also be at the event selling the rest of the province as an ideal place for jobseekers and companies.
"We look forward to continuing to work with our partners in the public and private sector to ensure companies have the talent required to fuel their growth. We all need to share the message that anyone interested in finding a great career in a beautiful and affordable place to live and work should consider a move to New Brunswick," says Stephen Lund, CEO of Opportunities NB.
Last year, the province and its partners were involved in 25 international and 5 national recruitment missions which resulted in 2,291 skilled economic immigrants and their families getting invited to move to New Brunswick. That was 49% increase over 2017. Similar efforts will continue in 2019, which is important for Greater Saint John.
"In the next 10 years, about 120,000 jobs will open up here in New Brunswick. That will be like having to replace the entire Greater Saint John area with new people in the next decade. Participating in recruitment missions allows for us to attract newcomers to our beautiful province where they can help strengthen our communities while also expanding our economy,"says Post-Secondary Education, Training and Labour Minister, Trevor Holder.
On March 2 and 3rd in Vancouver, EDGSJ will be talking about lifestyle and job opportunities and driving potential newcomers to its www.saintjohnlifeonyourterms.ca website while also encouraging them to upload their resumes to its local database athttp://careers.edgsj.com. The initiative is set up to connect jobseekers with the businesses and companies it is working with in Greater Saint John.
"Only after a month of being established, we have more than 400 resumes uploaded by people who want to come here. We'll now work with our partners and businesses to match the skills with the jobs now in the market," says EDGSJ's Workforce Attraction & Retention Officer, Julia Udalych.