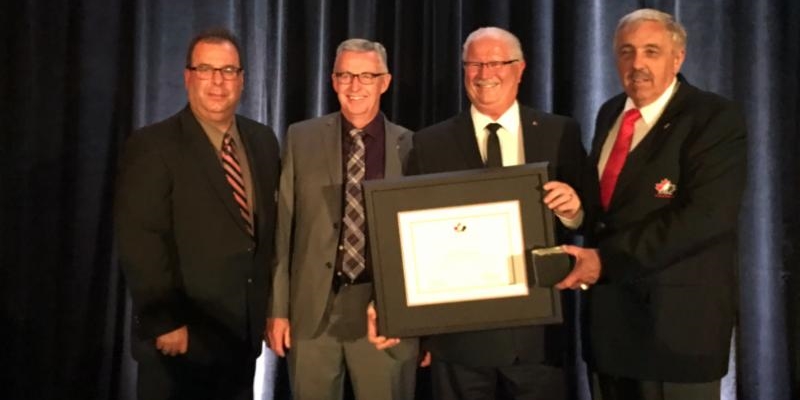 Tom Donovan, the executive director of the Saint John Sea Dogs Foundation, has received the Hockey Canada Order of Merit (East) award at a special ceremony held May 27th in Moncton.
Donovan's involvement in minor hockey spans decades, starting in 1989 with a five-year stint as the president of the Kennebecasis Minor Hockey Association.
He also served as president and chairman of the board of directors for Hockey New Brunswick between 2002 and 2012, turning what was a volunteer-managed organization into a professionally-managed non-profit business. During that time, he was Hockey New Brunswick's representative on the Hockey Canada Board of Directors, and served as the policy chair for Hockey Canada's Atlantic Regional Centre between 2002 and 2010.
He was named an honourary lifetime member of Hockey New Brunswick in 2015.
After a 39-year career as a senior manager at Bell Aliant, Donovan became the executive director of the Sea Dogs Foundation in 2014.
The Saint John Sea Dogs wish to congratulate Tom for this well-deserved honour.
(Photo courtesy Trevor Georgie)