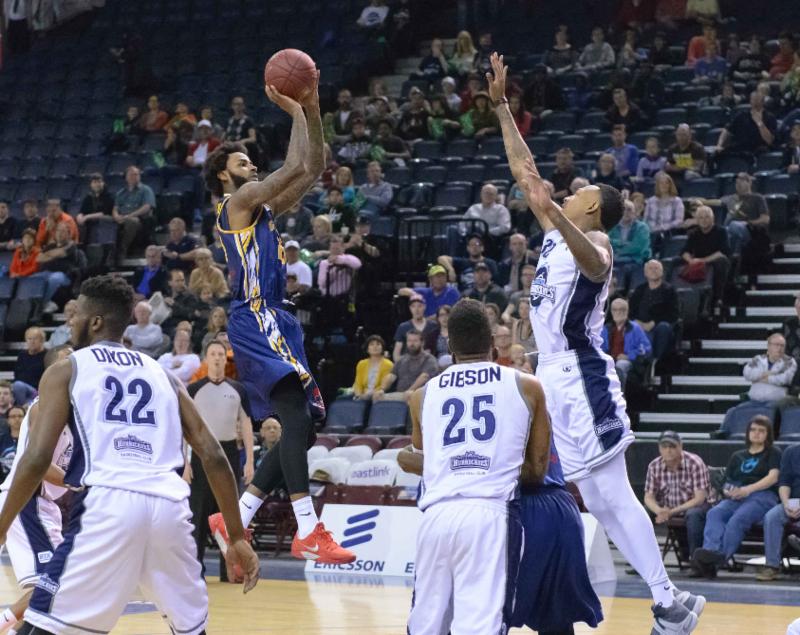 The Saint John Mill Rats are circling the wagons and preparing for Games 3 and 4 at home this weekend against the #1 Halifax Hurricanes.
They returned from Halifax Sunday night down 0-2 to the top ranked Hurricanes. Both games were won in convincing fashion by the home team.
"The key to this series is the defense we played in the first half on Sunday, particularly in the second quarter," said Mill Rats Head Coach Rob Spon. "Unfortunately that quarter our shots were falling and we even couldn't make free throws, but our defense was great."
The Mill Rats held the Hurricanes to 45 first half points on Sunday, however a made three at the buzzer by Shane Gibson was first ruled good, then overturned on replay, and then counted as replay is not allowed in the league yet.
"Honestly we need our fans this weekend, people who have never been to a game, basically everyone in the City that can cheer us on," said Spon. "We need that 6th Man to push the guys to victory, that'd be great."
Gabe Freeman scored 21 points, Olu Famutimi 17, Chris Smith 16, and Doug Herring Jr 12. Shane Gibson led Halifax with 29.
The Hurricanes visit Harbour Station on Friday night at 7 PM for Game 3.  Game 4 is Saturday night also at 7 PM.  Tickets are onsale at
www.harbourstation.ca