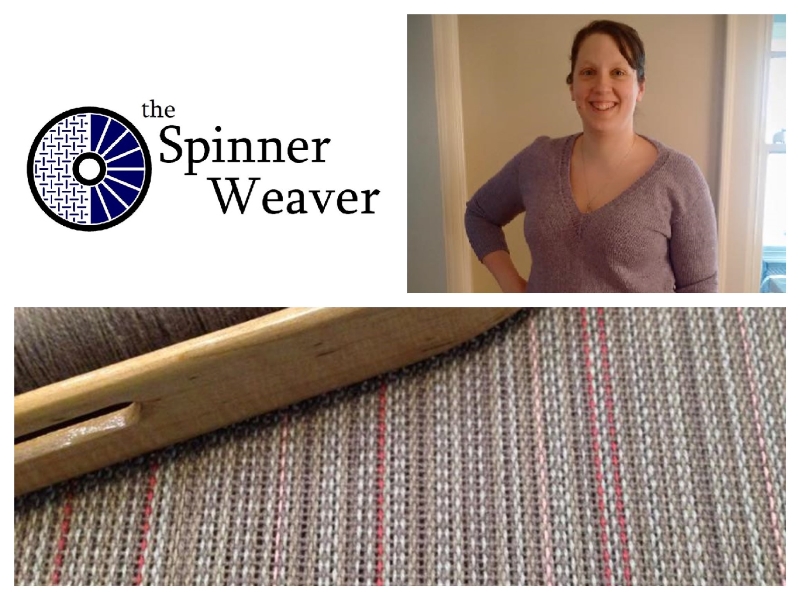 Congratulations to Emily McCumber, Saint John fibre artist, a graduate of the New Brunswick College of Craft and Design, and the recipient of this year's Professional Visual Artists' Fund grant!
A cheque presentation for $1000 will be held at the Saint John Arts Centre on Friday, July 8, 2016. A small exhibition of her work will also be opening at that time. Emily will be using this money to attend a lace-weaving course being taught by Master Weaver Laura Fry of BC, at the Gaelic College in Cape Breton.
The Professional Visual Artists' Fund
A group of professional artists and arts supporters (the 'Tea Towel Team') in the Saint John region joined forces some years ago to organize a number of highly successful fundraising events: Art in the City Studio Tour (2003) Art and Artifacts (2005) and Whodunit? (2007). The proceeds from these events, as well as private donations, have been used to establish the Professional Visual Artists' Fund, which is managed through the Greater Saint John Community Foundation. The goal of this fund is to award an annual grant of $1000 to a professional visual artist who needs financial assistance to pursue aspects of their careers (for example: studio rental, exhibit costs, art materials, research travel, etc.)
Since 2014, The New Brunswick Museum and the Saint John Arts Centre have been managing the annual application process and the awarding of the grant(s). A three-person jury reviewed all applications to determine the winner based on the quality of the proposal each artist put forward.
Congratulations again to Emily and thank you to all the deserving professional artists who applied.
For more information visit www.saintjohnartscentre.com.