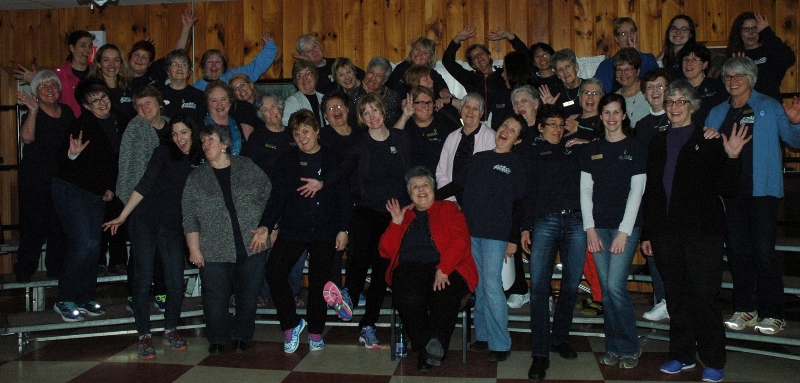 Sea Belles, Atlantic Canada's number one ladies' a cappella chorus, recently held a weekend music retreat with chorus director, and Certified Music Judge and coach, Kathy Greason. The retreat was held in preparation for the June, 2016 Harmony, Inc. Area 1 (Atlantic) Competition and Contest (AC&C) in Sackville, NB. Financial assistance for this retreat was made possible by funding from Sing Canada Harmony Scholarship Fund.
The chorus prepares for these competitions by inviting internationally known coaches to mentor and direct them to improve overall presentation, singing and musicality. Sing Canada Harmony is a registered Canadian charity that provides financial assistance to deserving Canadians of all ages through scholarships and grants for education and training in all aspects of music performance, leadership, directing, arrangement, adjudication and staging.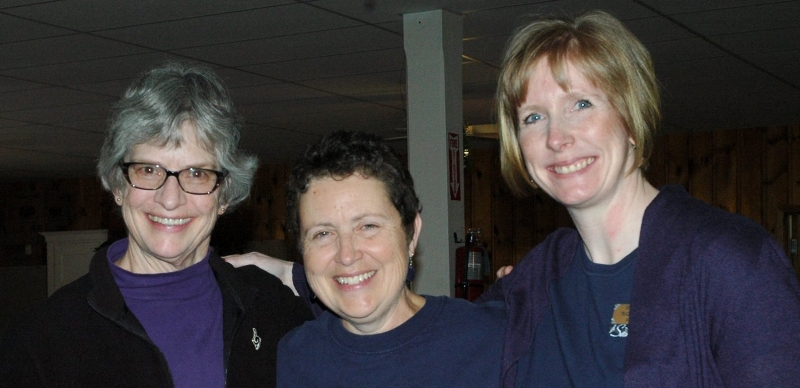 Following the workshop, Sea Belles' director Janet Kidd said, "A huge thank you to Sing Canada for helping to fund Sea Belles' coaching weekend. I've been directing singing groups for 40 years now, and I'm always astonished during these coaching weekends by how much more there is to learn, and by how many more fine distinctions I could be making. As a director, I feel that this weekend gave me an entirely new way of listening to exactly what my chorus is doing, and new appreciation for more of the opportunities created by the arrangers."
At the conclusion of the weekend workshop, Ms. Greason said of the chorus, "The Sea Belles sing with joy. That, balanced with a work ethic focused on improving every aspect of a cappella performance, has resulted in a chorus that can and does bring music to life."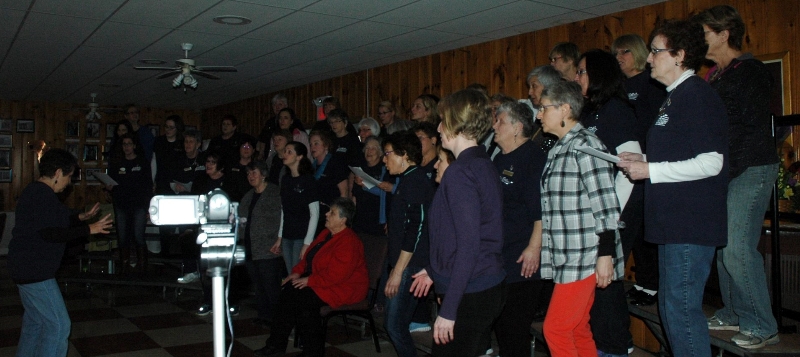 Sea Belles share their love of singing by entertaining at community and charitable events. The Sea Belles have requested participation in a national music event on May 2nd called Music Monday– Coast to Coast, Sea to Sea. Supported by Sing Canada Harmony, it will be a one day recorded showcase of music in schools and communities spreading east to west across the country. The chorus will record Heading Home, an a cappella arrangement in the barbershop style written by singer, composer and director Janet Kidd. More information at www.musicmonday.ca
A 51 voice chorus, Sea Belles is a 47 year chapter of Harmony, Inc., a volunteer international, non-profit and educational organization for women singers. Its purpose is to empower all women through education, friendship and a cappella singing in the barbershop style. Sea Belles welcomes women 14 years and older who love to sing. For more information, visit www.seabelles.ca.