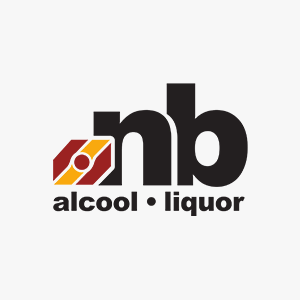 A new NB Liquor store opened for business last Friday at 40 East Point Way in Saint John.
"The opening of this store represents a new era for NB Liquor, the next chapter in our vision for continued growth," said Brian Harriman, president and CEO. "One of our goals is to create a place where people want to shop and explore. This new store is an expression of that vision."
The store, which covers 1,170 square meters (13,000 square feet), is among the biggest in the province. It has a retail space of 549 square meters (6,100 square feet) and a cold room of 324 square meters (3,600 square feet). It carries a selection of more than 1,900 wines, spirits, beers, ready-to-drink cocktails and coolers. It is also equipped with a growler bar, a wine tasting area and a cocktail feature area.
Turner Fleischer, an architecture firm that received multiple awards for interior design and retail renovation, designed the layout to enhance customers' experience and promote sales. The firm was involved in the design of East Point Shopping, the 80-acre retail site in Saint John East where the new store is located.
NB Liquor's financial commitment to the project, including internal fixtures, equipment and signage, was just under $444,000.
"Over the past year, we have experienced a pronounced growth in the average basket size of shoppers, which translates into increased revenues and speaks to our ability to offer more compelling promotions and to the work of the sales team in the stores," said Harriman. "This new store and the ones like it planned around the province over the next 12 to 24 months are a testament to our continued commitment to contribute to building New Brunswick."
As of February 21st, NB Liquor's year-to-date sales totalled $377 million, representing an increase of $14.6 million compared to last year.
"NB Liquor is a significant contributor to our province's finances and the revenue it generates helps to pay for the provincial programs and services we value," said Finance Minister Roger Melanson. "Our government is focused on creating more jobs for New Brunswickers. Increased job growth and smart, forward-looking revenue strategies like NB Liquor's will help us to restore our province's finances and continue investing in our priorities."
NB Liquor is a provincial Crown corporation responsible for the purchase, importation, distribution and retail activity for all alcoholic beverages in the province. It serves the public and licensees through 44 corporate retail outlets and 83 private agency store outlets. This year marks the corporation's 40th anniversary.