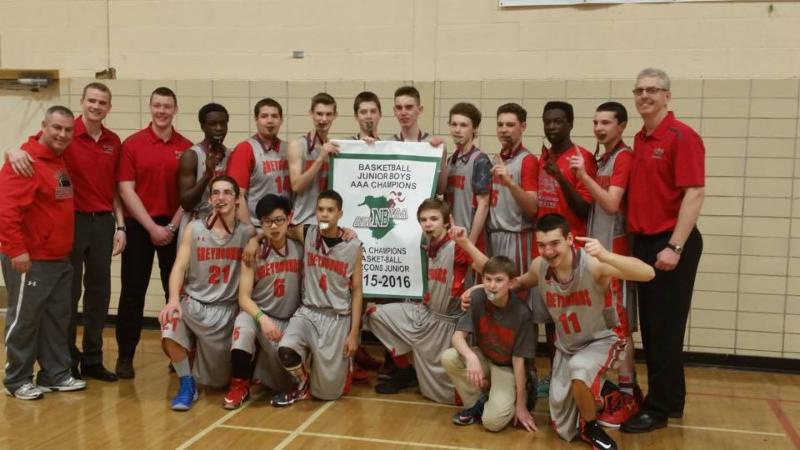 Provincial Champions to be Recognized at Mill Rats Game
Newly crowned provincial champions, the Saint John High JV Boys and the KVHS Girls basketball teams will be recognized at centre court for their achievement at Thursday's Mill Rats game!
Students from those schools who want to come celebrate their success can get a ticket to the Mill Rats game that night for just $5.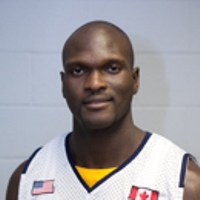 Adopted Son Modibo Diarra To Suit Up Thursday Against Orangeville
Saint John's 'adopted son' Modibo Diarra has been activated to play for the Saint John Mill Rats against the Orangeville A's at 7PM at Harbour Station.
The league's leading shot blocker, Anthony Stover, was placed on Injured Reserve after he sustained a deltoid hematoma on his shoulder during practice. Stover's prognosis is listed as day to day.
Diarra immigrated from Mali to Canada in 2012 after civil war broke out in his home country, trapping his wife and daughter there. The Mill Rats created a fundraiser called "Africa to Canada" and raised the necessary funds to get them safely to Saint John, where Dibo has settled with his family. He currently works at the new YMCA facility.
The 6'10 Diarra averaged 2.6 points and 2.6 rebounds per game in 2013-14 with 13 minutes of playing time.
Thursday is also momentous as it's Multicultural Night with a special multicultural dance performance at halftime!

YMCA and Mill Rats Partnering
Thursday's games marks a unique partnership as well between the YMCA of Greater Saint John and the Mill Rats!
The YMCA and the Saint John Mill Rats are partnering to collect gift certificates or cash for the Syrian Refugee Response during the Saint John Mill Rats Thursday February 18th game. It's MULTICUTURAL night! A true celebration of diversity! Gift certificates are required for everyday essentials; food, clothing, disposables and baby items. The YMCA will have a table on the concourse collecting the gift certificates or cash. All donations will receive a charitable tax receipt from the YMCA. Come out and enjoy the half time multicultural show! For any donations over $1000; the donor will be recognized on the jumbotron and receive four lowerbowl tickets to the next Saint John Mill Rats game.
Single game, flex, and prorated season tickets are on sale at the Harbour Station Box Office or by calling 506-657-1234 or by visiting www.harbourstation.ca