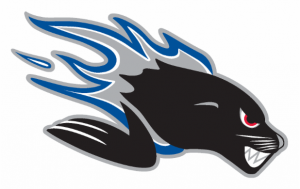 Members of the Saint John Sea Dogs will be donating blood at a Canadian Blood Services clinic in Quispamsis tonight, Monday January 25th.
It's part of the team's "Community Rivalry" blood drive, in conjunction with engineering firm Hatch Mott Mott MacDonald, Canadian Blood Services and the Moncton Wildcats. The blood drive runs through the end of January.
Players will donate blood, meet other donors, pose for pictures and sign autographs at the qplex in Quispamsis between 5 pm. and 8 pm.
To book an appointment today, download the GiveBlood app, visit blood.ca or call 1-888-2-DONATE (1- 888-236-6283).
About Canadian Blood Services
Canadian Blood Services is a national, not-for-profit charitable organization that manages the supply of blood and blood products in all provinces and territories outside of Quebec. Canadian Blood Services also oversees the OneMatch Stem Cell and Marrow Network, is establishing Canada's (excluding Quebec) national public cord blood bank and supports leading practices development, professional education and public awareness for organ and tissue donation and transplantation. In addition, Canadian Blood Services purchases manufactured plasma protein products, contributes to transfusion medicine research and provides diagnostic services in some provinces. It operates 41 permanent collection sites and more than 21,000 donor clinics annually. The provincial and territorial Ministries of Health provide operational funding to Canadian Blood Services. The federal government, through Health Canada, is responsible for regulating the blood system.