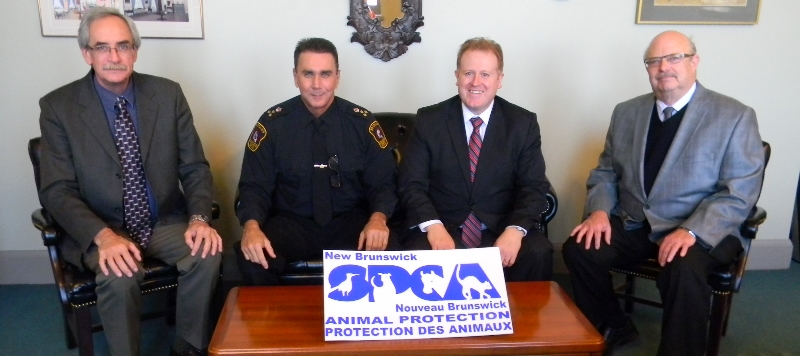 The provincial government has provided more than $40,000 to help the New Brunswick SPCA enforce the regulation that bans the 24-hour tethering of dogs.
"We are pleased to support the SPCA in their efforts to enforce the rules, but also to ensure that our collective efforts are increasing awareness and reducing the instances where dogs are left tethered," said Environment and Local Government Minister Brian Kenny.
Dec. 1 marks the one-year anniversary of regulatory changes that banned 24-hour tethering of dogs and increased penalties for other violations that compromise their health and safety.
"Our primary goal is to ensure compliance with the new regulation through education and awareness," said New Brunswick SPCA executive director Hilary Howes. "Over this first year, we were encouraged to see a gradual reduction in the number of reports and calls, which indicates that people are abiding by the regulation and are more educated about their responsibilities."
Under the current regulation, dog tethering is not permitted for more than 30 minutes between 11 pm and 6 am, unless the owner or person responsible is outside and within 25 metres of the dog. Those failing to comply with the regulation will be prosecuted and may face fines.
To report animal abuse and neglect or rural dog control issues call the New Brunswick SPCA at 1-877-722-1522.
Photo above, from left: Hilary Howes, executive director, New Brunswick SPCA; Carl MacAulay, chief animal protection officer, New Brunswick SPCA; Environment and Local Government Minister Brian Kenny; and Steve Turner, president, New Brunswick SPCA.