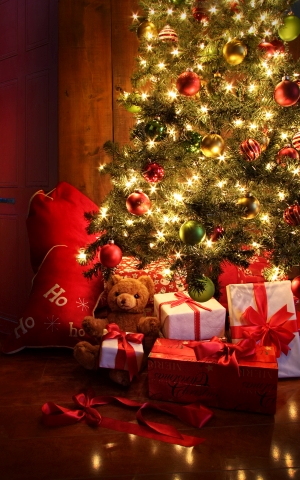 The holidays are about celebration but fire safety should also be a priority at this time of year, said Public Safety Minister and Solicitor General Stephen Horsman.
"We want New Brunswickers to celebrate during the holidays, but we also want them to be safe with things like holiday lights, candles, and Christmas trees," said Horsman. "A little safety can save lives and I encourage all residents to be aware of these hazards and take the necessary steps to protect themselves, their families and their homes."
Following are some fire safety tips for the household:
Do not set your tree up near a heat source such as a radiator, television, fireplace, heating duct or sunny window. It should not block doors or windows.
Never use lit candles on the tree.
Remove the tree within 10 to 14 days. After that amount of time in a heated building, even the freshest tree can start to dry out.
Inspect lights before use. Check for cracked bulbs and for frayed, broken or exposed wires and discard the faulty items.
Use Canadian Standards Association (CSA) certified lights.
Indoor lights should not be used outdoors because they lack the weatherproof connections. Also, some outdoor lights generate too much heat for indoor use.
Place candles away from anything that could catch fire.
Never leave lit candles unattended.
Never burn gift wrappings, boxes, cartons, or other types of packaging in the fireplace. They burn too rapidly and generate too much heat.
Do not use Christmas trees for firewood.
Give home smoke and carbon monoxide detectors as gifts.
It is important to always ensure that your home has properly-installed smoke and carbon monoxide alarms that are checked on a regular basis.
"On behalf of the staff at the Department of Public Safety and the Office of the Fire Marshal, I wish all New Brunswickers a safe and happy holiday season," said Horsman.
More fire safety information is available online.