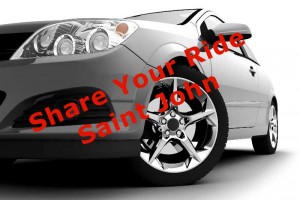 The City of Saint John would like to inform citizens in advance of proposed changes to overnight on-street parking restrictions in the north, east and west sides of the City. If the amendment to the City's Traffic By-law is passed by Common Council at a final reading on November 9, 2015, the restrictions will take effect starting in the 2015/ 2016 winter months.
The proposed parking restrictions will mean that an overnight on-street parking ban in the North, East and West (NEW) parts of the City will be called when snow clearing is required, and in advance of the snowfall. The parking ban will be referred to as the "NEW (for North, East and West) Overnight Parking Ban". The only area of the City exempt from the NEW overnight parking ban would be the South Central Peninsula, where the separate and traditional on-street parking bans (also known as "snow bans") will remain in place.
Overnight on-street parking between called bans will be permitted unless otherwise restricted by on-street signage.
As is the case with the "snow bans" called in the City's south end, the City will advise citizens through www.saintjohn.ca and several other media when a NEW overnight parking ban is called. To receive notifications direct to email, citizens can sign up to receive City News.
To prepare for the expected NEW parking ban, citizens who rely on overnight on-street parking in the North, East and West parts of the City are encouraged to make alternate off-street parking arrangements ahead of this winter. Citizens looking for off-street parking and citizens who have additional off-street parking can make use of the site www.shareyourride.ca to connect.
The City's Traffic By-Law is expected to be amended later this fall before these changes come into effect. More details will be released at that time.