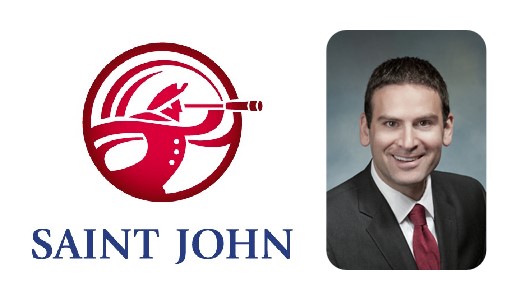 Saint John Common Council appointed Kevin Fudge as Commissioner of Finance and Administrative Services at its meeting on Tuesday, October 13th. Mr. Fudge has been with the City of Saint John for eight years and previously served as Deputy Commissioner of Saint John Water and Assistant Comptroller.
As Deputy Commissioner Saint John Water, Mr. Fudge led the preparation of the annual utility budget and managed all financial aspects of the business case for the Safe, Clean Drinking Water Project that accompanied the City's application for P3 Funding.
He also led the City through its conversion from Fund Accounting to Public Sector Accounting standards, the most transformational financial accounting and reporting change in the history of Canadian Municipalities.
"Kevin Fudge brings outstanding knowledge of all aspects of this organization to his new role," said Mayor Mel Norton. "We look forward to him joining the Senior Leadership Team."
The Commissioner of Finance and Administrative Services is the chief financial and accounting officer of the City, in addition to the Treasurer of the City. The Commissioner is responsible for managing the City's strategic financial planning and projections, including economic forecasts and financial results, guiding Council in major financial decisions and for financial management and sustainable life-cycle management of the City's physical assets (including fleet, facilities, real estate, purchasing and materials management).
Mr. Fudge is a graduate of UNB Saint John. He holds a Chartered Professional Accountant (CPA) designation and a Chartered Accountant (CA) designation from the Canadian Institute of Chartered Accountants.