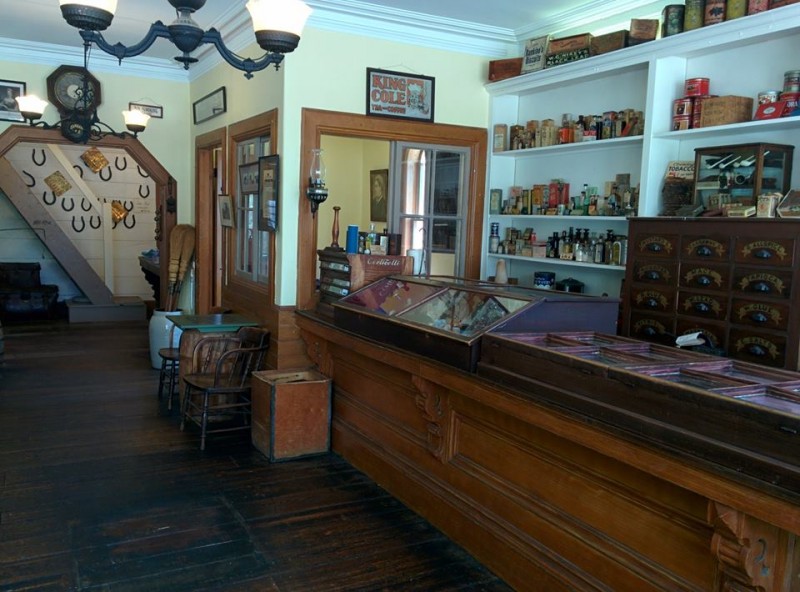 Cleaned, sorted and ready to open!
Barbour's General Store Grand Reopening happens this Saturday August 22nd! The historic icon located at the foot of King Street at Market Slip on the waterfront in the city's uptown was recently acquired by Gilliane Nadeau's Uncorked Tours.
On the New Brunswick Day holiday August 3rd, a group of Saint Johners who care about tourism and hospitality donated their time to help clean, sort and store the artifacts at the General Store in preparation for opening a Saint John experience hub for visitors and locals.
"Barbour's Store needs the help of Saint John to get back up and running in time for cruise season, we've already missed the first half of summer," Nadeau said on the Facebook event page. "We need your help to offer visitors to our city a warm and hospitable welcome, and to offer locals the pride of place our city deserves."
The store itself was originally built in the mid-1800s, in northern New Brunswick. It operated as a general store from the 1860s to the 1940s before being towed down the Saint John River and relocated to the city in the late 1960s.
The opening happens just in time as 3500 cruise ship passengers are expected to dock this weekend. For more information contact Gilliane Nadeau at 506.324.4644.
Click to enlarge any of the images below, shared by Gilliane with much thanks after the big clean up.