30th Annual Red Triangle Awards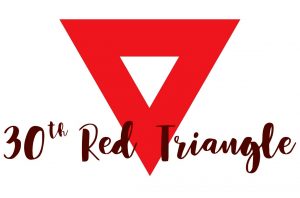 Over the past 30 years, the YMCA has recognized many outstanding citizens that have demonstrated a commitment to the community through their leadership and volunteer service.
The Red Triangle Award has been presented to 34 individuals and three groups since 1990.
The Leader to Watch Award was implemented in 2002 and has been presented to 16 individuals.
The tradition continues and we are excited to virtually celebrate the recipients of the 2020 Red Triangle and Leader to Watch Awards on Thursday, November 5th.
For your ticket you will receive a chacuterie board from Uncorked Tours and a Moosehead beverage delivered to your home the night of the event (enough for the number of tickets purchased).
The event will be virtual and approximately 30 minutes in length.
All ticket holders will be entered into a draw for a chance to win 2 Air Canada tickets valid until December 2021.
You will also receive a tax receipt for $100 per ticket which goes to supporting our Strong Communities Campaign.
Find this event on Facebook at: https://www.facebook.com/events/659905011415831/ and view and like the YMCA of Greater Saint John on Facebook at: https://www.facebook.com/SaintJohnY/