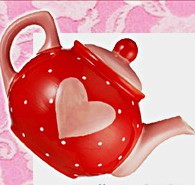 There will be Valentine's Tea for Seniors at the Belleisle Community Centre on Friday February 10, 2017, from 2 pm to 4 pm.
If you wish to attend please call Ella Lawrence at 506-485-2514.
Seats are limited.
Entertainment and lunch will be provided.
This event is Free to Seniors!
Find more community events like this one on Saint John Online's Events Calendar and if you have a special event coming up that you would like to promote free of charge, remember to add your listing to the calendar as well.