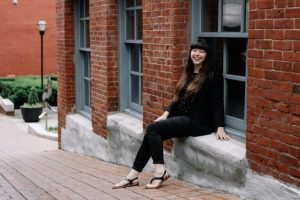 Lea St John is an Uptown-based travel writer, blogger (La Petite Watson), new mother, and small business owner that recently moved back to the Maritimes after living out west for a decade. Her writing & photography has been featured in magazines and online publications across Canada. She joined our team in July and has been managing our social media channels with her fresh perspective.
She brings with her a Swiss Army Knife of skills. Alongside her tourism experience, she worked in a corporate environment for several years as an Industrial Purchaser and Administrator.
She loves living Uptown with her family, especially being within walking distance of so many fantastic cafes, restaurants, retail shops, and the City Market.
Welcome to the team Lea!
The post Say Hello To Our New Team Member! appeared first on Uptown Saint John.
Source: Uptown Saint John