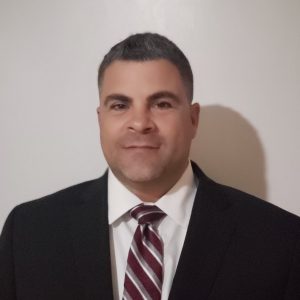 My name is Darrell Bastarache, I was born in this great city of Saint John, NB in 1976. I have resided here my whole life. I am a family man with 4 amazing children and a supportive wife at home. I have a lot of fond memories of our great city and I also have a lot of troubled memories. I remember a time when we all could walk out our front door and feel the joy and excitement of this once fully prosperous and functional city. One could take a walk uptown and see businesses booming. There were lots for our children to love and enjoy throughout the city which in turn kept them preoccupied and out of trouble. I remember a time with plenty of festivities for adults and children alike that celebrated our loyalist heritage. We
all looked forward to that summer loyalist parade and Festival by the Sea which was the only festival one could enjoy even if you did not purchase a ticket as it was an outdoor festival. Children would flock to it. I remember a time when our great city was recognized for building ships,producing sugar and other products.We were historical in that avenue. We are one of the only cities with the privilege of having a port that was much, much busier a while back. Most importantly, there was "Sustainable Diversity," one of the most important key factors in growing an economy.These are just a few of the fond memories that one could have.
Today, you can walk outside your door and the joy you once felt is lost. It is lost due to the lack of multiple businesses, a significant amount of less festivities that once distinguished where we came from. We tended to forget that. There is literally nothing of joy to offer our children in this city. Some children yes, but not all. I speak for the ones living at the poverty level. We have no festivals to show how we are proud of our progress. Perhaps the reason being is that the progress that is now being made cannot be felt by all citizens, just a selected few. Our parades are much smaller, perhaps non-existent. I mean the loyalist parade, if
you blink, you miss it. Our recognition across this country is getting smaller and smaller by the minute. Too often, the real progress that we deserve is often shifted to other cities in this province for several reasons, perhaps the biggest one being called in layman's terms, Red Tape. We need to make business and development more attractive and to allow them in at a much steadier pace. We are to sustain the current business relationships that we have today at the same time allowing new innovative businesses into our city with our help and welcoming hand. By not doing so, you can now walk down a city street blindfolded and not worry about
being struck down. I love my city. I love my city very much and this saddens my heart. Without innovative prosperity, we do not stand a chance being the average citizen of our city. I, like most, am an average citizen of this city. I, like everyone of you, want our city to prosper.
This is why this year, 2021, I am putting my name out there and joining the very political arena that has failed us for so long. I have confidence, due to my true love for this great city and my innovative thinking, that I being the Mayor can influence important decisions in our favor. I will do my best to advocate on all citizen's behalf to influence minor to major decisions that you as a citizen feel is important at the same time, allowing you to have a voice. This is possible and can be done. Never ever will there be a time that when you as a citizen of Saint John present a concern for a current issue, a proposal for a new idea, or change to current policy will you ever hear out of my mouth, " MY HANDS ARE TIED!" A true leader will never say such words. I, along with you, together as a team will work with complete transparency to find a solution. Why, I love Saint John. My roots are here. I have had major struggles turning down huge opportunities that required me to pack up and move out of this city. It happened a few times. Why did I stay, because if everyone decided to leave for prosperity elsewhere, there would be no one left to bring this city back to life. This is what has happened in the past. We need to make a change. We need to find solutions that will allow us to have something to offer
Those who have left want to return to our city. Together as a team, we can do this. We can all be in this together and make this happen, even during these unprecedented times. Thank you very much and I look forward to you supporting me to be your leader and Mayor of this great city. God bless.
Darrell Bastarache
Candidate for Mayor