Seaview Community Club 2020 Christmas Craft Sale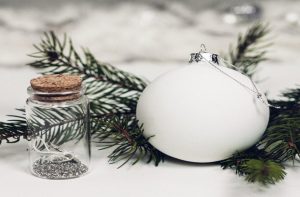 The Seaview Community Club are having our annual Christmas craft sale at the Seaview Community Club, 17 Bayview Road, Saint John West, New Brunswick.
It will be a little different this year. There will be masks provided for everyone entering the building if you do not have one, you will be asked to sanitize your hands upon entering and vendors will hold up items for you to look at.
Door entry will be $2/person unless under age 5 then free.
It will be both Saturday November 14th and 15th from 11am-3pm.
You will be provided a ticket upon entering the doors, you will need to keep this ticket to return the next day without having to pay again to enter. There will be 12 different vendors each day!!
There will NOT be any hotdogs this year for sale, only packaged items such as chips, pop, chocolate bars, coffee and tea.
Vendors for Saturday include:
– Pampered chef
– Baked goodies
– ornaments, Wooden signs and shadow boxes
– quilts
– Crochet and knitwear. Adults and children (Scarves, hats, shawls, ear warmers, baby booties) Hair accessories for kids (clips and headbands)
– Epicure
– scentsy
– Avon
– preserves
Vendors for Sunday include:
– Knits, chocolates, custom made items, Cat tents and Soaps
– Handpainted items: cards, prints, artwork from Moore's Specialties
– knitted articles(socks tea towels mits and xmas decorations)
– Discovery Toys
– Isagenix
– chalk painted items
– Crochet hats, masks and scrunchies
– Seaglass items
– Jewelry
– Tree ornaments, Paintings, Woodburning paintings, and Items made with resin.