1ST Annual Blanket DRIVE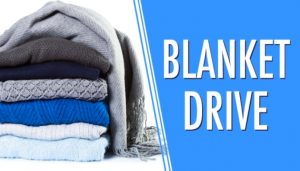 The cold weather is coming!!
My wife (Amanda Bizeau) and I (Shane Bizeau) have come up with a way we would like help the homeless in our wonderful city.
We all have blankets laying around the house we do not use that someone a lot less fortunate than us could.
We will have a drop off location, Johno's Auto Repair, 75 Golden Grove Road, Saint John.
WE will be accepting any new or used blankets.
My wife and i will then get everything washed and given to the correct places for distribution.
This event will last from Wednesday, September 9th, 2020 to Thursday, October 29th, 2020.