2020 A Day In Her Shoes Fundraising Event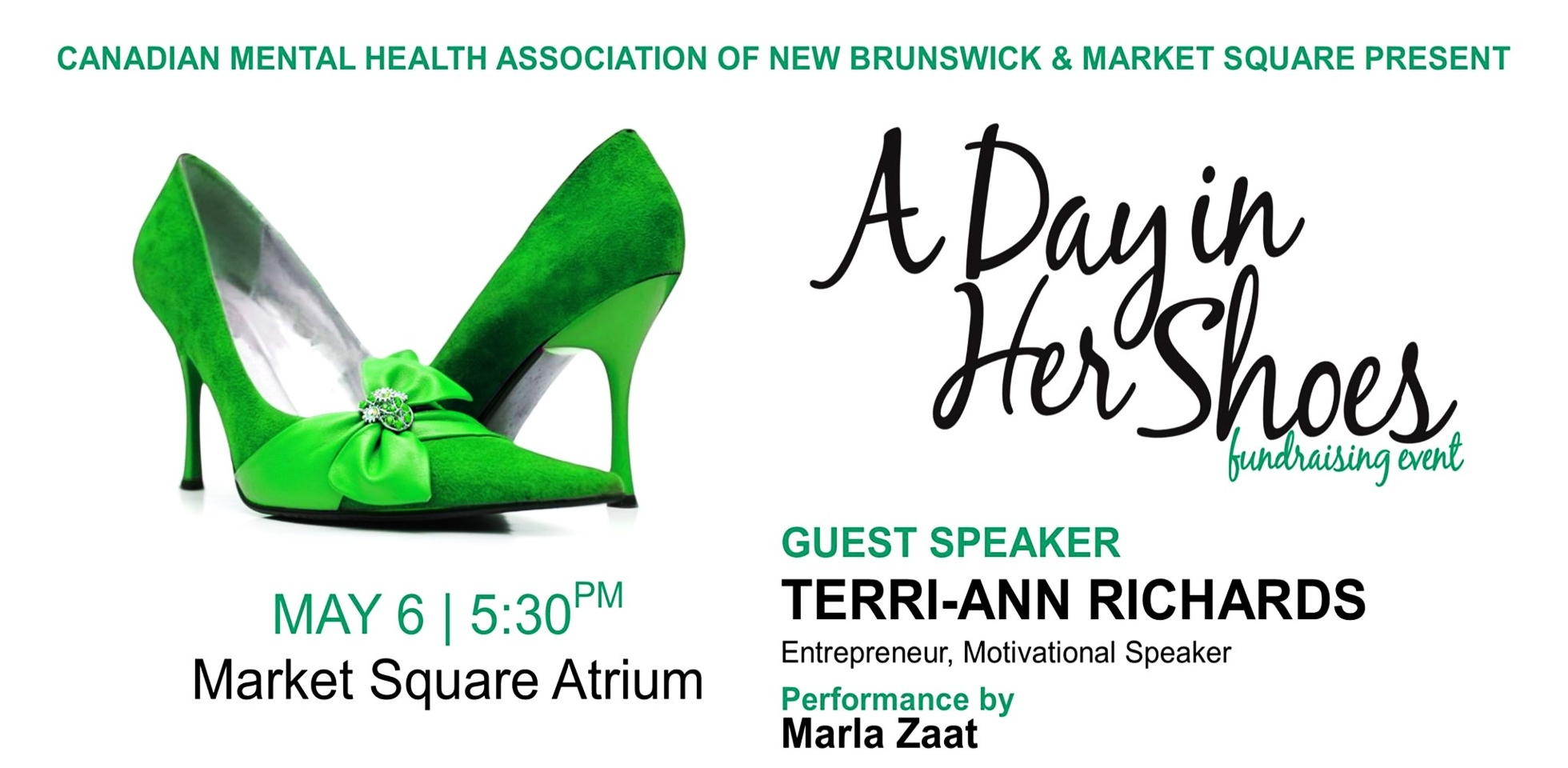 The Canadian Mental Health Association and Market Square present "A Day In Her Shoes"
A Day in Her Shoes is bringing women together for an evening of splendor that promotes positive mental health while supporting a fundraiser for much needed mental health programs and resources in the greater Saint John area. Wednesday, May 6 at Market Square! A Day in Her Shoes is the spring/summer's most anticipated fashion show with hors d'oeuvres from local Market Square vendors!
The evening's keynote speaker will be Saint John's own, Terri-Ann Richards! Terri-Ann is a self-proclaimed serial entrepreneur who is no stranger to hard work. Her speech topic, "From Trauma to Triumph" speaks to the impact that trauma can have in one's life, how she suffered in silence, to the difficult yet simple decision that changed her life.
The evening will wrap up with a mental health forum consisting of mental health professionals and the guest speaker for anyone who have questions.
Tickets are now available for $40, available at:
– https://www.eventbrite.ca/e/a-day-in-her-shoes-2020-tickets-85808181581
– 560 Main St, Suite A315 Saint John NB E2K 1J5
– by telephone 633-1705
As a province-wide, voluntary organization, the Canadian Mental Health Association promotes mental health of all and supports resilience and recovery of people experiencing mental illness. The CMHA of NB accomplishes this mission through advocacy, education, research, and service.
A Day in Her Shoes will be held during CMHA Mental Health Week, May 4-10, 2020
Find this event on Facebook at: https://www.facebook.com/events/430326567607538/