9th Annual Free Community Christmas Dinner at the Golden Jubilee Hall Seniors' Centre, Sussex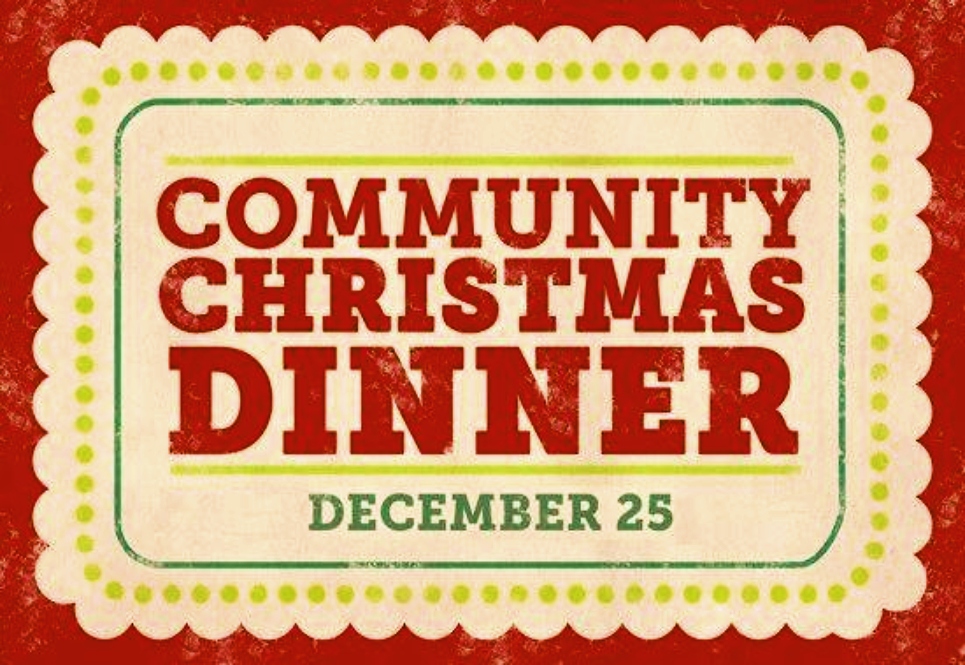 The 9th Annual FREE Community Christmas dinner at 3:00 pm on Christmas Day, Wednesday, December 25th, 2019, at the Golden Jubilee Hall Seniors' Centre, beside the 8th Hussars Sports Center,  located at 50 Perry Street in Sussex, New Brunswick.
The event is open to anyone in the community.
The free Christmas meal started out as a gathering for people who might be spending the season alone.
Since it's beginning it has evolved into a joyous event for whoever wants to come out.
Christmas is a hard time of year for some people, and not everyone has Christmas dinner available to them. So lets gather together as a community and celebrate Christmas.
Food Donations can be dropped off at the Jubilee Hall on Tuesday December 24th, 2019 from 1:00 pm to 3:00 pm.
Volunteers are also needed to help plan and cook the food on Christmas Day.
If you would like to help or are willing to make food donations please contact Leda Kuin at 1-506-434-1116 or 1-506-433-1487, or email her at lkuin17@gmail.com
Find the event on Facebook at: https://www.facebook.com/events/566524780573699/