Choral Fest 2019: Requiem in D Minor By: Wolfgang Amadeus Mozart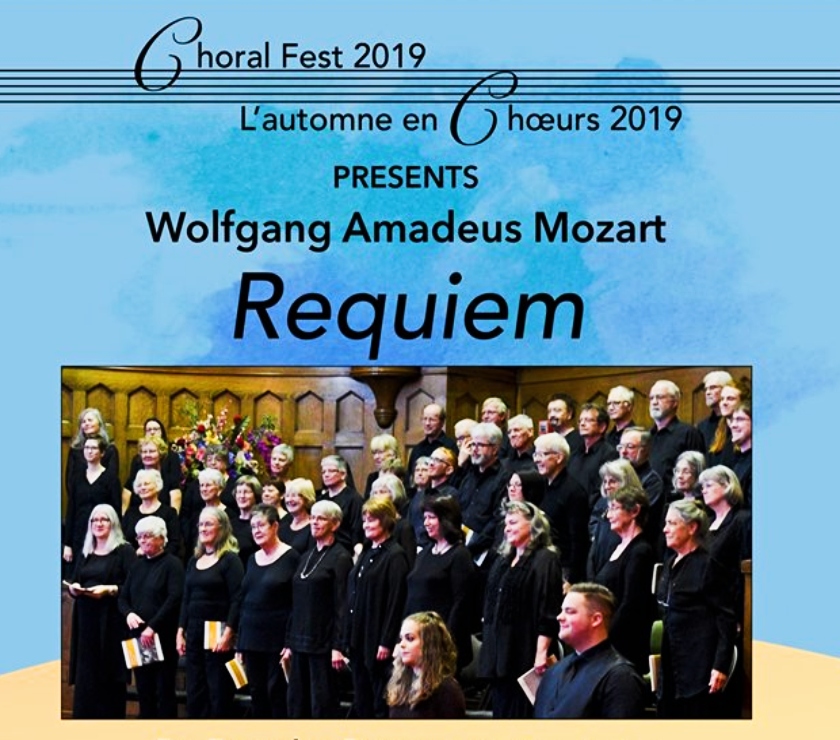 From October 18th to 20th, 2019, from 1 pm to 4 pm, come out to Trinity Anglican Church, located at 115 Charlotte Street in Saint John, New Brunswick for the New Brunswick Choral Fest 2019: Requiem In D Minor By Wolfgang Amadeus Mozart.
The choir is under the direction of Dr. Douglas Dunsmore, with organist Michael Molloy, along with Mary Louise Belyea, doing Soprano; Sarah MacLoon doing Alto, Shane Scott doing Tenor, Joseph Goodwin doing Bariton and there will be Guest performances by The Saint John High School Choir and The Saint John Chorale.
Admission is $20. regular and $10. for Students all at the door.
Don't miss this chance to listen to one of the most storied compositions in Classical music.
The Mozart Requiem is a perennial favourite with singers and audiences alike for its intensity, its vivid painting of both terror and wonder, and its many moments of surpassing beauty.
Find the event on Facebook at: https://www.facebook.com/events/523419404856887/ https://www.facebook.com/events/2302737346705154/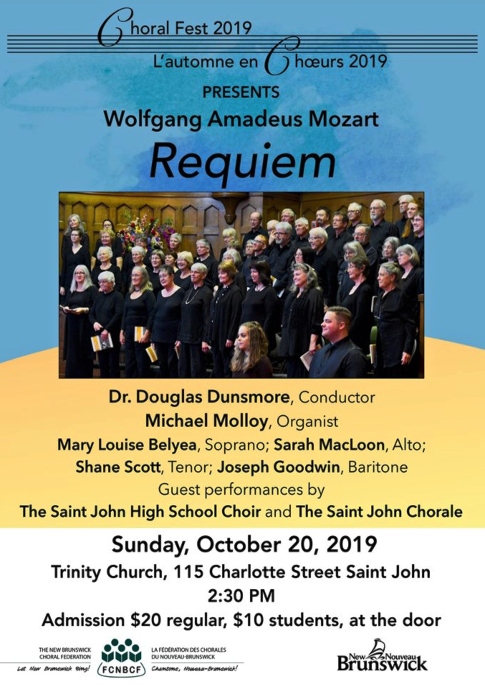 "View" and "Like" the New Brunswick Choral Federation on Facebook at: https://www.facebook.com/NBChoralFed/