Charity Auction for Emma Leavitt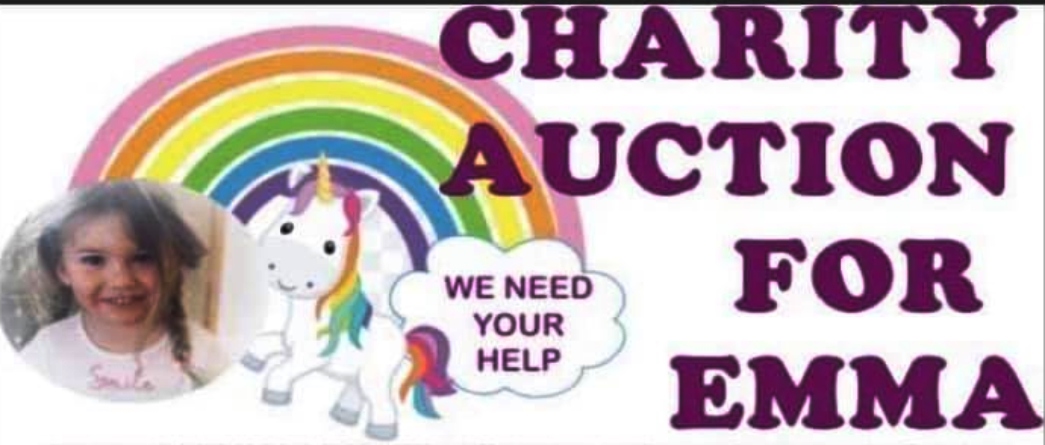 WE NEED YOUR HELP!
On Saturday, October 26th, 2019, beginning at 7:30 pm, come out to the West Sider – Fairville Shooters, located in Lancaster Plaza, 638 Manawagonish Road, Saint John, New Brunswick, for a Charity Auction for Emma Leavitt.
To donate a prize or an auction item, please contact April Adams at 1-506-651-4288 or Melissa McKenna Garland at 1-506-645-1362.
Donate on Go Fund Me: https://www.gofundme.com/f/rqdr5c-10000?utm_source=facebook&fbclid=IwAR0B5U0OVG2hta1z5kgBRHxXeD0dUeg6CXEQeqyDoPhVttBgfLgPWtb9QH0
Find this event on Facebook at: https://www.facebook.com/events/470599037117426/
About Emma Leavitt
On Saturday, July 6, 2019 Ben and Meghan Leavitt of Saint John, New Brunswick and their children enjoyed a fantastic day at a Montréal water park.
After a fun filled day they decided to head home from their family vacation.
Ben and Meghan's 3 year old daughter, Emma Ceit, experienced a prolonged seizure on that car ride en route back to New Brunswick.
Emmy had a seizure and was rushed to hospital by ambulance.
That seizure was timed at lasting over 40 minutes.
She was treated at the Centre hospitalier de l'Université Laval de Québec – Centre mère-enfant Soleil Children's Hospital for over 6 weeks.
During the first 4 weeks, Emmy's condition was very touch and go, she had to be put in a medically induced coma in order to stop the silent seizures she was having.
The Centre hospitalier de l'Université Laval de Québec – Centre mère-enfant Soleil Children's Hospital saved Emmy's life.
Although the diagnosis cannot be proven because its too new- Neurologists suspect she suffers from "acute encephalopathy with biphasic seizures and late restricted diffusion".
On Tuesday, August 20th, 2019, Emmy was well enough to be transferred to IRDPQ (Institut de réadaptation en déficience physique de Québec), also in Québec.
This is where Emmy will do most of her work to recover.
At this time, Emmy can only see light, and they are unsure about her hearing.
She cannot walk or talk and has to be fed via G-tube.
She is a little fighter and has been working extremely hard to recover.
This funding will help with travel for not only Emmys parents but their family who travels to help with her care, loss of wages and to allow them to adapt their home to Emma's new needs.
Meghan and Ben have reluctantly accepted that they need to rely on their family and friends for support.
They continue to ask for love, positivity and prayers.
We look forward to everyone joining us for this fun evening for a great cause and let's come together as a community and help the Leavitt Family in this time of need.
There's a lot of costs involved with travel to and from Québec – lodging, food, loss of wages and more.