What strikes you most upon entering Offline Board Game Cafe is the feeling of camaraderie and fun in the air. The first establishment of its kind in Saint John, the cafe offers guests the opportunity to play any of 1500 different board games while enjoying a drink or a snack.  If stopping by on a night out isn't your cup of tea, the cafe offers parties, board game rentals, jumbo games for events, Canada-wide game subscriptions, and also sells new games.
Owner Susan Pass previously worked as a designer before starting the Board Game Cafe, and purchased the Prince William Street location over a year ago. Now, she says that she loves being able to spend time with her four children while she's at work. Since moving to 98 Prince William, she says the community's support has been overwhelming. Offline has partnered with the school board to develop an index of games that meet curriculum goals for different grades, and Pass plans to run a lunch program for high-school students come fall. She hopes that the cafe will become a place where students find community and mentorship, while eating healthy low-cost food.
Offline is fully licensed and offers a variety of local brews (think Picaroons, Moosehead and Gahan), inventive cocktails and non-alcoholic beverages for all to enjoy. Snacks available on-site range from gummy bears (fresh from Freak Lunchbox) to spinach dip, while food and desert menus round out the offerings for hungry gamers. On weekends, stop by for all-day breakfast!
Oversized game pieces are handed to players upon entering the cafe – turning the green side out shows staff you would like help or service, while the red side asks that your table be left alone to play. At the time of publishing, it cost just $5, $3 and $3 tax incl. for adult admission, children and seniors, respectively (so there's no reason not to stop by and check it out for yourself today)!
Find Offline Board Game Cafe:
Location: 98 Prince William Street, Saint John NB (wheelchair-accessible)
Phone: (506) 631-3333
Online: offlineboardgamecafe.com
Email: info@offlineboardgamecafe.com
Hours:
Monday to Thursday 10AM – 10PM
Friday 10AM – midnight
Saturday 9AM – midnight
Sunday 9AM – 10PM
Check out the new space below!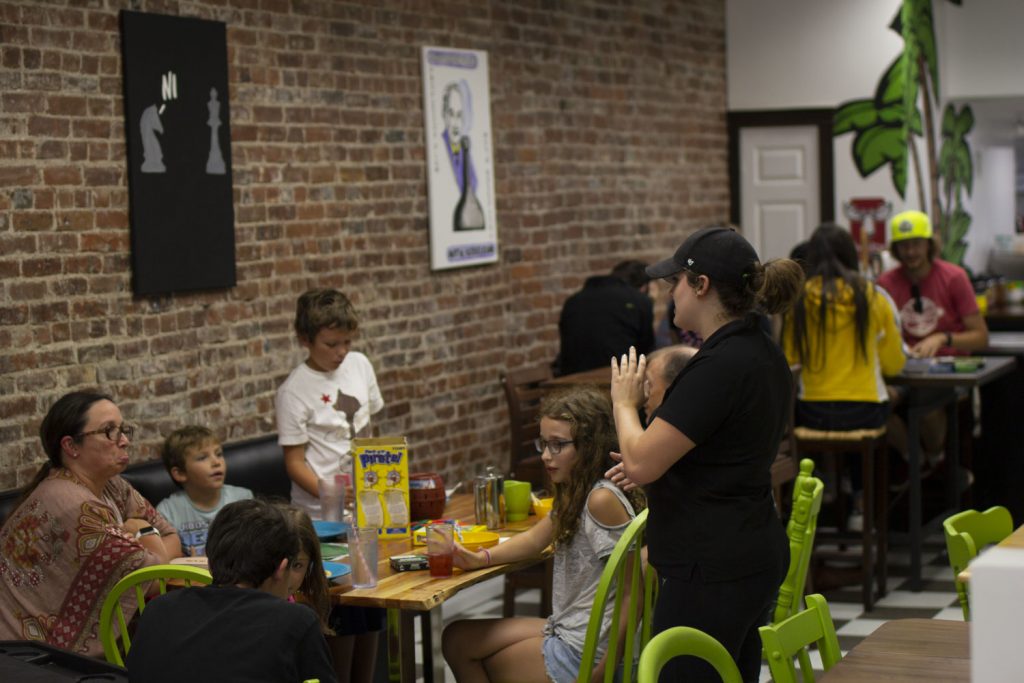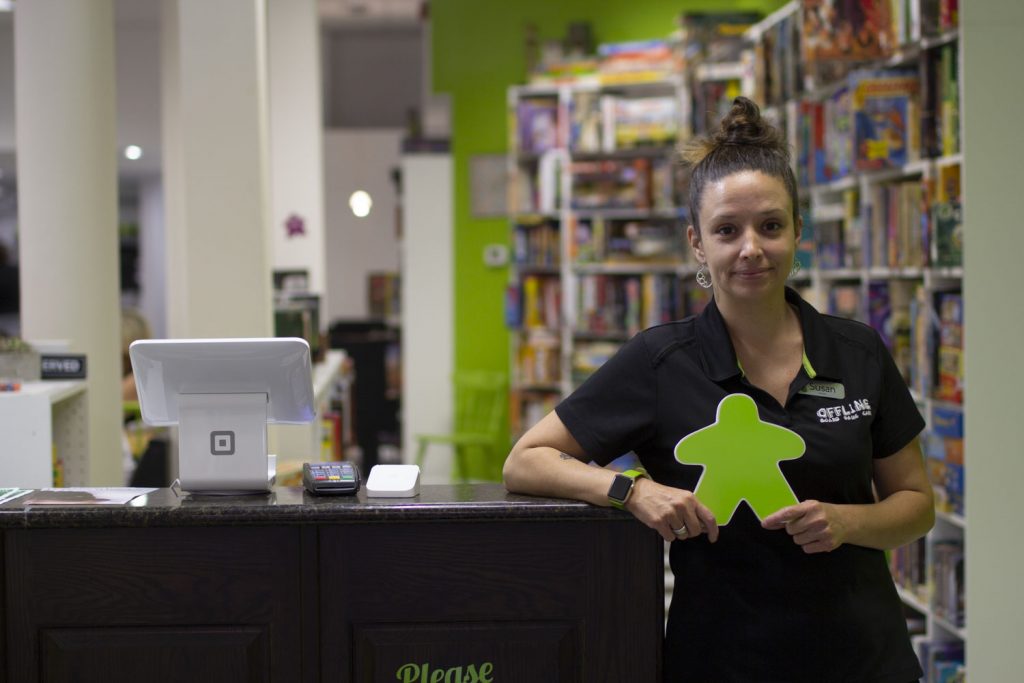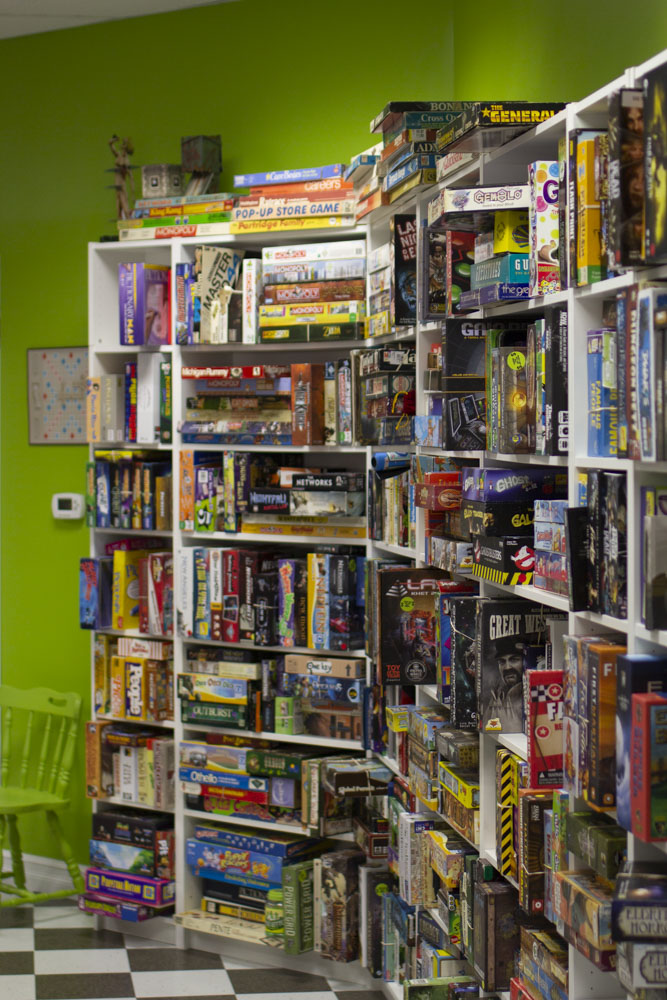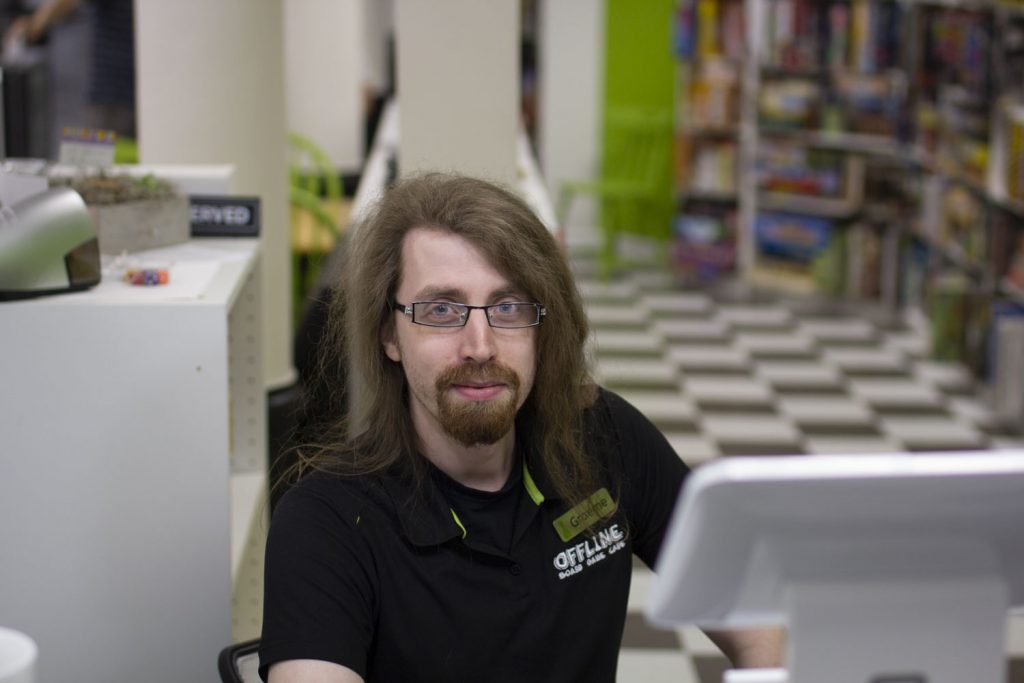 The post Welcome Offline Board Game Cafe! appeared first on Uptown Saint John.
Source: Uptown Saint John