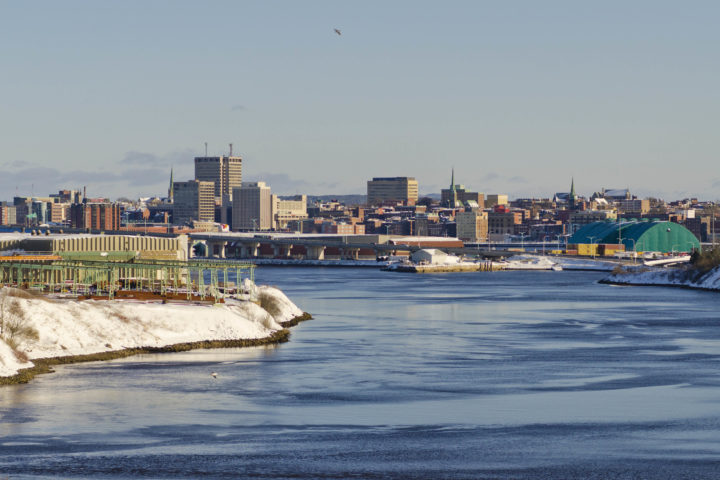 For every municipal dollar ($700,000) Enterprise Saint John gets, the regional economic development agency leverages another $1.5 million dollars from federal, provincial and private sector partnerships. That's another $3 dollars for every $1-dollar it receives. Here is how that money was used last year and a look ahead to the work that will be done in 2019.
2018 saw the addition of Julia Udalych, as the Workforce Attraction and Retention Officer in April.
"In just the first nine months alone, we were able to make some meaningful impact with a number of local employers, connecting them to the talent they were looking for and needed.  We did this by creating awareness with over 1000 potential candidates from five national and international recruitment missions, one local and two virtual job fairs. More than 200 of them have already sent us their resumes," says Udalych.
A pilot project in 2019 will see ESJ work with municipal, provincial partners and 30 local companies to fill 350 unfilled jobs.
Growing our workforce also meant exposing more young people to opportunities for careers here, including entrepreneurship.
"This past year has been the most successful year yet for the Emerging Entrepreneurs Program, with 2,500 young people participating in the program.  The IDEA Centre for high school students has proven particularly promising with many high school students pursuing projects and ventures following completion of the program.  Demand for the IDEA Centre has doubled this year and we hope to build on the program's success by adapting it and growing it to accommodate a post-secondaryage group in the coming year," says Emerging Entrepreneurs Program lead, Michele Lodge.
ESJ's Navigator Venture Validation Program (VVP) saw 31 people complete the program. The final numbers for people launching businesses or receiving IMPACT loans to start or grow a business will be known in January.
"What we've seen in the last two years is that fifty percent of people coming through our program have moved a product or service to market. We know the VVP is valuable for new entrepreneurs when it comes to anticipating potential obstacles, nailing down their value proposition for customers, competitiveness and financial modeling," says ESJ'sEntrepreneur Development Officer, Dakota Lutes.
The FTZ (Foreign Trade Zone) Point designation for Greater Saint John was launched in July. Since then, more than 50 people have taken the information sessions with more planned for 2019.
"Work is starting on a 2019 marketing plan with our partners at Opportunities New Brunswick, Port Saint John, Atlantic Canada Opportunities Agency and Develop Saint John to further promote the FTZ Point outside our region," says Investment Attraction Director, Ian McCoy.
Encouraging investment also meant encouraging more innovation in our companies. The Catalyst Innovation Program had 200 people from 50 companies across the province train in a variety of innovation skills.
"Participants in our program looked at identifying opportunities for their businesses, potential problems and how to solve them by knowing the problem-solving styles of themselves and colleagues. These skills are critical for businesses to compete in the global marketplace. 2019 is shaping up to be a great year. I already have a number of businesses that are moving forward with innovation training," says Senior Economic Development Officer, Mark Breen.
Innovation in companies continued through ESJ's Smart & Connected Data Project, which saw five proof-of-concept ideas started to solve community and business problems.
"One project is looking to improve food bank management, another will build a business case for new solar projects. The other 3 projects will look to help people with sensory sensitivities find accommodating venues, a cashless payment and data tracking system for transit, and a platform to improve snow removal from city streets," says Business & Community Development Director, Janet Scott.
ESJ's Chief Executive Officer Ron Gaudet has just wrapped up his first year with agency.
"I'm pleased with all that we've achieved this year, and I'm looking forward to releasing our 3-year economic development plan in January. It will be a clear way for the public to see what we do, understand where our region is now and where it needs to go in 2019 and beyond."
Originally published in Telegraph Journal, December 31, 2018