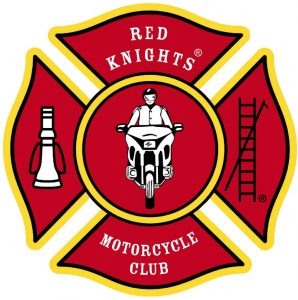 For Immediate Release:
"Over $1M in Economic Impact Rides into the City in 2021"
September 26, 2017 – Saint John, New Brunswick has been awarded The Red Knights International Firefighters Motorcycle Club 2021 Annual Convention which will be held August 16-22, 2021. The convention will host approximately 700 bikers and an additional 500 spouses or family members generating over $1M in economic impact for local businesses.
2021 Convention Chairman Jim Bedford and NB Chapter 1 are pleased to be able to bring the annual convention to Saint John. "The New Brunswick chapter has been trying to bring the International Convention to Saint John for the past four years. We are proud of our Province and the City of Saint John. It has some of the most picturesque rides in Canada."
Bedford worked with Discover Saint John to submit the official bid to host the convention.
The first international convention was held in 1999 in Daytona, Florida. Since then the Red Knights have grown to have members in 14 countries. The 2020 convention will be held in Leon, France. Destinations bid to host the convention five years in advance.
The economic impact of international conventions like The Red Knights should not be understated, says Victoria Clarke, Executive Director of Discover Saint John. "Local businesses can expect to reap the economic benefit of over $1M during the convention which will showcase our city to an international delegation. And once those delegates have a fantastic time in Saint John they will share their experiences with friends and family and ideally plan return visits."
The Red Knights International Firefighters Motorcycle club® is an organization composed exclusively of firefighters and their families.The Red Knights have 447 chapters internationally with a membership of 10,000. There are 27 chapters in Atlantic Canada including Saint John, Fredericton, Moncton, Grand Falls and St. Stephen.
For further information:
Jim Bedford
Red Knights NB1
506 607 4860
Jillian MacKinnon
Director of Marketing & Communications, Discover Saint John
jillian@discoversaintjohn.com, 506-635-3471