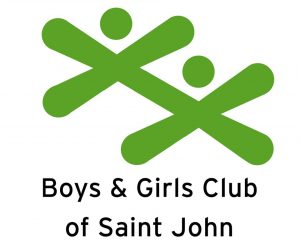 As part of their mission to make a difference for Canadian youth and their families, Giant Tiger has partnered with Boys and Girls Clubs of Canada to launch the Giant Tiger Giant Steps Program, a homework support program for children in grades 7 and 8.
Giant Tiger Giant Steps offers opportunities for young people to complete homework and receive tutoring in a supportive environment. By engaging kids at an earlier age, Club staff can help prepare them for the rigors of high school, and ensure they are well-positioned to meet academic demands. Giant Steps also encourages young people to build relationships with Club staff, their peers, and mentors, and develop communication and leadership skills.
"With Giant Tiger's help, Boys and Girls Clubs across the country will support school performance, identify and help those who face the greatest barriers, and enhance children's engagement in learning," says Thomas Haig, President & COO, Giant Tiger Stores Limited. "Giant Tiger is a longtime partner of Boys and Girls Clubs of Canada. The Giant Tiger Giant Steps program is a natural progression of our partnership and we are very proud to support it."
"Research shows that quality after-school programs drastically improve school outcomes," says Owen Charters, President & CEO, Boys and Girls Clubs of Canada. "We are thrilled that this generous donation from Giant Tiger will allow more of our Clubs to provide much needed homework help during those critical hours."
Thanks to a $150,000 donation from Giant Tiger, 14 Boys and Girls Clubs will run the Giant Steps program this year including two groups in the province:
New Brunswick
Boys and Girls Club of Dieppe
Boys and Girls Club of Saint John
For more information about the Boys and Girls Club of Saint John visit their website at www.sjbgclub.com
Giant Tiger and Boys and Girls Clubs of Canada launched this year's Giant Steps homework program on August 22nd with a celebration and soccer game at Boys and Girls Club of East Scarborough.
About Boys and Girls Clubs of Canada
As Canada's largest child- and youth-serving organization, Boys and Girls Clubs provide vital programs and services to over 200,000 young people in nearly 700 communities across Canada. During critical out-of-school hours, our Clubs offer safe spaces where young people can explore their interests, develop their strengths, and realize positive outcomes in self-expression, academics, healthy living, physical activity, mental health, and more. Our trained staff and volunteers help young people build the confidence and sense of belonging they need to overcome barriers, form positive relationships and mature into responsible, caring adults. Visit www.bgccan.com to learn more and follow us at www.facebook.com/bgccanand www.twitter.com/bgccan.
About Giant Tiger
Giant Tiger is the leading Canadian owned family discount store, committed to providing on trend family fashions, groceries and everyday household needs. Known as Canada's best kept secret, the privately held company has over 235 locations across Canada and employs over 8,000 team members. You can also shop online at gianttiger.com.  All Giant Tiger locations are locally owned or operated by a team member who knows the community. The friendly stores with the iconic yellow logo are not only where Canadians shop more and spend less, but also are proud to be known as retailer of choice.