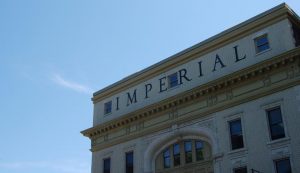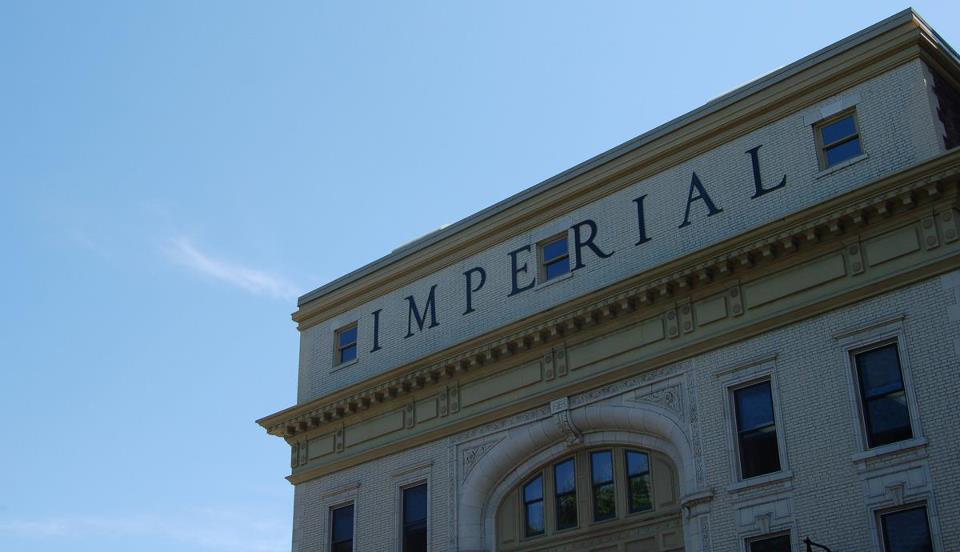 Since 1994, Imperial Theatre Exhibition Committee has brought artworks from area artists to the patrons of Imperial Theatre and the Saint John arts community at large. With the number of live performances at the theatre, exposure for exhibits is high, focused on an audience knowledgeable in art, as well as newcomers to visual art. During the summer months tourist traffic flows through the exhibition space during guided tours of the facility.
The exhibition space, located in the lobbies of Imperial Theatre, has room for a large collection.
With medium sized pieces (roughly 30″ X 30″), more than twenty pieces can be accommodated.
The exhibitions operate on a changing display format where each exhibition enjoys a term of roughly two months of viewing.
Additionally, our Web site has a page dedicated to the current ITEC display, featuring images of some of the pieces, facilitating further exposure.
ITEC receives, on an ongoing basis, proposals from artists to display their works. Each proposal is reviewed by the committee and considered for display.
For more information about ITEC, please contact Ruth McLeese at 
(506) 674-4128 or via e-mail at: ruth@imperialtheatre.nb.ca.
To submit a proposal, please forward a portfolio of relevant works, including slides or photographs by Friday, August 11, 2017 at 4 pm to the following address:
ITEC
c/o Imperial Theatre
12 King Square South
Saint John NB
E2L 5B8