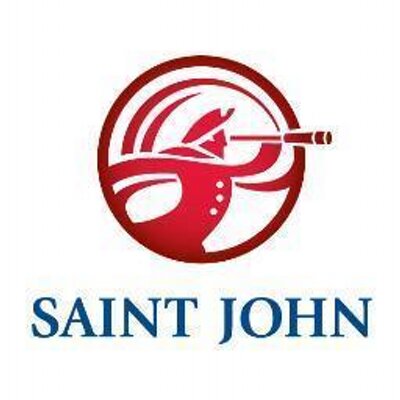 City takes innovative approach to encouraging development of more mid-rise buildings
The City of Saint John is pleased to announce it is leading Atlantic Canada with its proactive adoption of the 2015 National Building Code permitting wood frame construction of up to six-stories. Saint John is poised to encourage additional tax-base revenue through the development and construction of more mid-rise buildings by adopting this proven, safe, and cost-effective new form of construction to offer investors and developers.
"We are excited to take the lead in Atlantic Canada by offering developers a cost-effective alternative for developing properties in our City," said Saint John Mayor Don Darling. "Saint John has many unique benefits to offer potential investors. Adopting mid-rise wood frame construction and preparing our development staff to accept such proposals provides the City with an advantage over other Atlantic Canadian cities."
Saint John is seeking six-story wood frame development as an alternative solution to the 2010 building code currently in place, and the economic development and investment attraction benefits of such construction, include: a lower cost of construction, with potential reduced costs in the order of 15-20 per cent; increased availability of affordable housing; an increased tax base; a minimized carbon footprint of building construction; and job creation.
"This is exactly what a tree rich province like New Brunswick needs and it's great to see Saint John leading the way to be the first City in Atlantic Canada to adopt Six-Story wood construction," said Patrick Crabbe, project coordinator for Atlantic WoodWORKS! "Allowing taller wood structures will reduce the cost of construction, push innovation in the forest industry, and provide the needed economic incentive for Atlantic developers."
The City today also announced a Request for Proposals for the potential development of the City-owned property at the intersection of Canterbury and Princess Streets—a unique 505 square metre property in the heart of Saint John's uptown core.
"The City of Saint John is open to receive any proposals for this site. However, this is a prime uptown property and an exciting opportunity for developers to seize. The location would also be a great opportunity for a wood frame construction demonstration project," said Darling. "Saint John is a vibrant City on a new path to growth. Attracting the new development investment to increase our tax base revenue is one of the ways we can achieve economic prosperity."
For more information, visit: www.saintjohn.ca
About Atlantic WoodWORKS!
Atlantic WoodWORKS! is a non-profit program of the Maritime Lumber Bureau (MLB) that partners with governments and industry to expand the use of regionally produced wood products in non-residential and multi-family construction markets by providing technical support, hosting educational events, and promotional services.