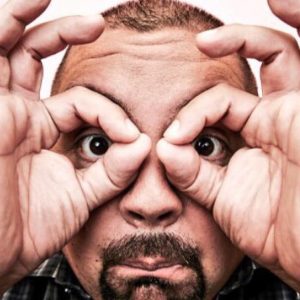 Gabriel Iglesias rolls into Saint John's Harbour Station with his Fluffy Breaks Even tour on Thursday October 20th, 2016. Tickets go on sale to the general public this Friday August 19th at 10 am. Tickets range in price from $72.50 for P1 to $92.50 for Gold Circle tickets. There are also two VIP packages available, the first for $292.50 and the second for $147.50. Ticket prices include tax and service charge, but phone and online purchases are Subject to a Convenience Fee.
Gabriel Iglesias's Tier 1 VIP Meet & Greet package includes one Premium Seat Ticket, a Photograph with Gabriel before the show, Exclusive Fluffy VIP Laminate, and Autographed Merchandise Item. The Tier 2 Merchandise Package includes a great seat and official Autographed Merchandise item.
The show happens on October 20th at 8 pm. Doors open at 7 pm.
To purchase tickets by phone call the Box Office at (506) 657-1234 or toll free at 1-800-267-2800. Purchase tickets online at www.harbourstation.ca. Tickets go on sale Friday morning, August 19th, starting at 10 am.
Parking for this show will be available for a small fee of $3 on site and $2 on the Long Wharf.
About Gabriel Iglesias
Gabriel Iglesias is one of America's most successful stand-up comedians, performing to sold-out concerts around the world. He recently had the distinct honour of being one of the few comedians to headline and sell out Madison Square Garden in New York City, the Microsoft Theatre in Los Angeles, and the Honda Centre in Anaheim.
This fall, Iglesias will be launching The Fluffy Breaks Even! concert tour, which includes his October 20th performance at Harbour Station.
Born in Chula Vista, California, Iglesias is the youngest of six children, raised by a single mother. Growing up, the family lived in Section 8 housing in Long Beach. It was during his childhood that he developed a strong sense of humour to deal with the obstacles he faced.
In 1997, he set out to hone his comedic skills, and performed stand-up anywhere he could find an audience; including biker bars and hole-in-the-wall joints. Gabriel's stand-up comedy is a mixture of storytelling, parodies, characters and sound effects that bring his personal experiences to life. His unique and animated comedy style has made him popular among fans of all ages.
For more information visit his website at www.fluffyguy.com.