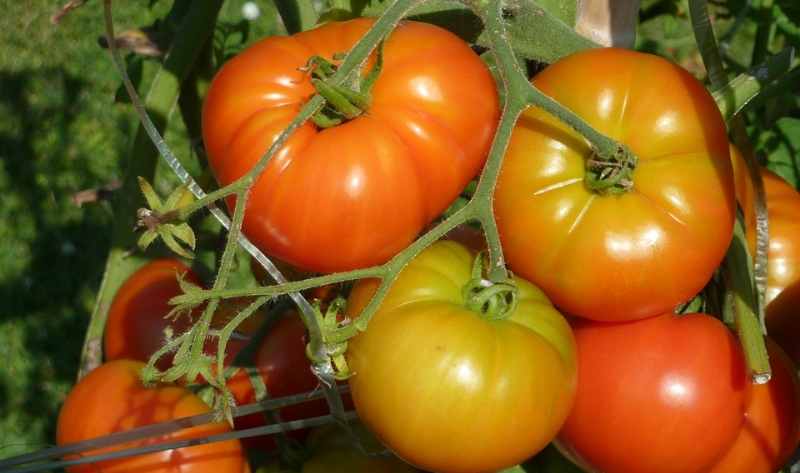 Thanks to the vision of City staff, a generous grant from Scotts Miracle-Gro, and the dedicated efforts of Communities in Bloom and Anglophone School District – South, students at Princess Elizabeth School (PES) will now have their own garden to grow.
With an official opening scheduled for tomorrow, June 1st, the garden project at PES is designed to introduce students to the science, enjoyment and benefits of gardening through a hands-on learning approach to planting and growing a garden in collaboration with classmates, educators and community partners.
"The garden is the first of its kind in a Saint John school, and it offers a true ground to table approach to learning," says Greg Cutler, Community Development Coordinator with the City of Saint John. "The vision for the project is to teach students how to grow healthy food in their own community, and understand where fruits and vegetables come from, and the many benefits of planting, growing and sustaining healthy food sources."
Cutler adds that, in the long term, the hope he and his project partners have is that the garden will help the students become healthy adults who eat their fruits and vegetables, know the basics of growing food, and contribute to a thriving community.
"Eventually, we would all really like to see one of these gardens in every school in Saint John," says Cutler.
The project also involves the important aspect of giving back to the community. After the children enjoy the "fruits of their labour", remaining vegetables produced in the garden will be donated to local food basket programs.
This project is largely made possible thanks to the Scotts Miracle-Gro GRO1000 showcase grant of $15,000. The goal of the Scotts Miracle-Gro GRO1000 initiative is to create 1000 community gardens and green spaces around Canada, the United States and Europe by 2018. Saint John was selected to receive one of this year's grants through a process that included applicants from across Canada.
To learn more about community garden projects in Saint John, click here.
To find out more about Scotts Miracle-Gro GRO1000, visit http://scottsmiraclegro.com/corporate-responsibility/gro1000/
The public and members of the media are invited to join partners for the School Garden Project, as well as students and staff from Princess Elizabeth School (PES), for the garden's official opening at 11 am on June 1, 2016. The event will include remarks from key project partners, a ribbon cutting and BBQ.
The garden is located at the back of PES, next to the basketball court.