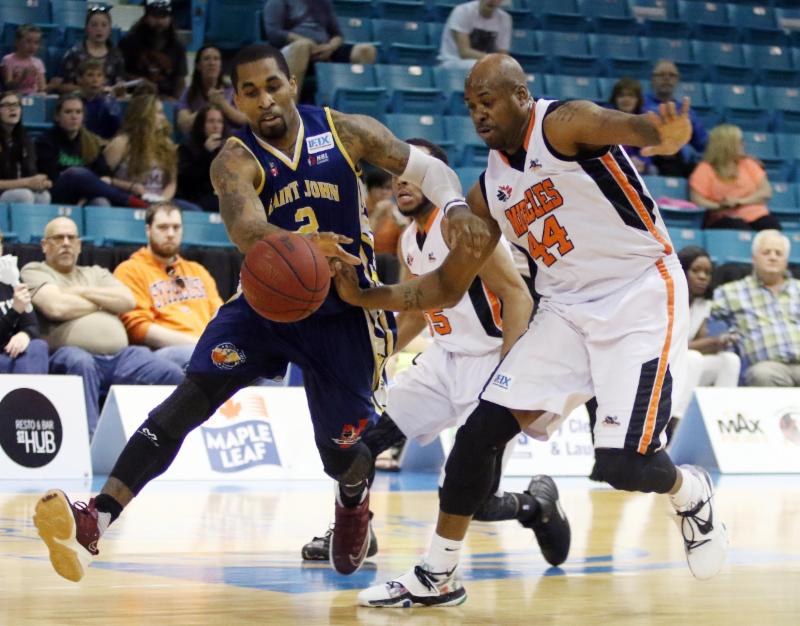 The Saint John Mill Rats defeated the Moncton Miracles 116-114 at the Moncton Coliseum, and advance to the Atlantic Division Championship series.
The Halifax Hurricanes defeated the Island Storm and advance to face the Mill Rats in the next round. The dates for the next series are pending from the league.
The Mill Rats were able to win the game without their leading scorer, Gabe Freeman, who was serving the first game of a two-game suspension resulting from an altercation with the Miracles Tom Granado the night before.
"In Gabe's absence we had huge contributions from our bench," said Mill Rats Head Coach Rob Spon. "Chris (Smith) was tremendous, Olu (Famutimi), and Keith (Gayden), to get 60 points in scoring from our bench gave us the win."
For the second game in a row, Saint John got out to a great start. After the first quarter they led the Miracles 30-26.
In the second quarter, the Mill Rats really got rolling eventually building a 62-41 lead with a two minutes left. But Moncton punched back, reeling off a 12-2 run to end the half. This cut Saint John's lead to 64-53 at the break.
In the third quarter, the Miracles continued their run out of the gate, cutting the lead down to 69-66. But the Mill Rats regained their stride enough for a 97-85 lead going into the fourth quarter, on a Chris Smith slam before the buzzer.
In the fourth quarter, the Mill Rats led 116-108 but three layups by Cordell Jeanty and Mike Martin cut it do just 116-114 with 6 seconds left when the Miracles drew a foul. Moncton wasn't in the bonus, so they had one last possession to go the tie or win. Martin missed a three pointer as time expired.
Chris Smith led the Mill Rats with 29 points, Doug Herring & Olu Famutimi 21 each, Anthony Anderson 19, and Keith Gayden 10. Mike Martin led Moncton with 32 points.