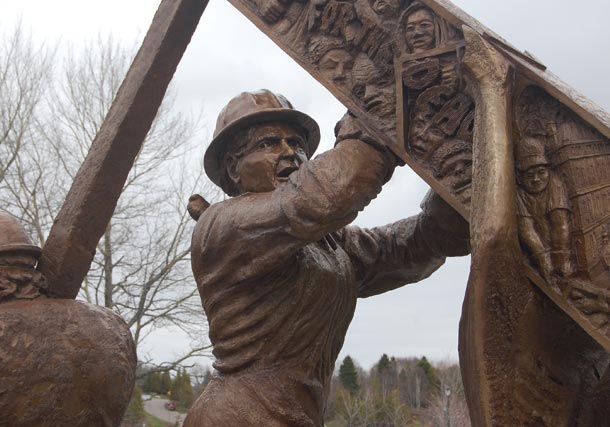 On Thursday, April 28th, flags at all City of Saint John facilities, including City Hall, will be lowered to half-mast in recognition of the National Day of Mourning.
Held annually, the National Day of Mourning commemorates workers who have died, been injured or suffered illness as a result of work-related incidents. The day also honours the many families and friends who have been affected by these tragedies.
April 28th is a day for our City and the community to reinforce our commitment to uphold healthy and safe workplaces for everyone.
The City of Saint John, the Saint John Fire Department and the Saint John Police Force will join Worksafe NB and the New Brunswick Federation of Labour at an official public ceremony at the Day of Mourning Monument at the W. Franklin Hatheway Labour Exhibit Centre in Rockwood Park at noon.
Individuals and organizations are encouraged to recognize the importance of the day and participate in the ceremony.
The National Day of Mourning was officially recognized by the federal government in 1991, eight years after it was launched by the Canadian Labour Congress.
For more information on the Day of Mourning, and commemorative ceremonies across New Brunswick, visit www.worksafenb.ca