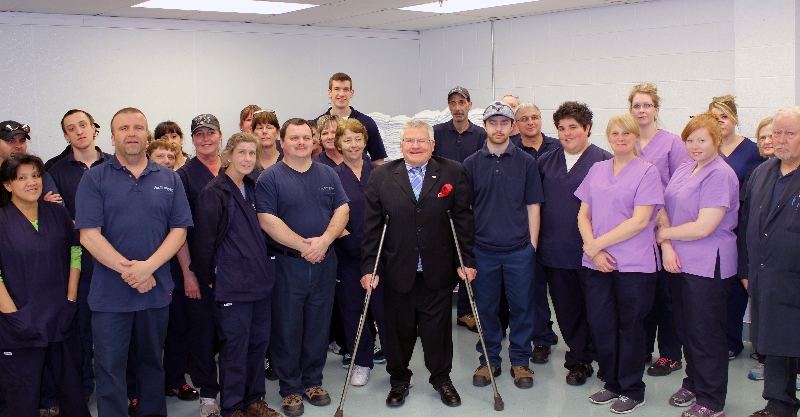 The provincial government will invest a total of $1.7 million to upgrade systems and add processing equipment at the Saint John laundry facility and to establish a linen depot in the Moncton area.
"This is an important investment that will improve productivity for the Saint John laundry facility, which provides an invaluable service to the health-care system in the southern region," said Ed Doherty, minister responsible for Service New Brunswick. "We are making much-needed upgrades to equipment and will see the benefits to our health-care system for years to come."
More than $1.4 million will be invested in the Saint John laundry facility to upgrade the mechanics and electronics of the rail system as well as add two small-piece folders and two blanket folders. This is required to ensure a continuous supply of clean linens to the health-care facilities in the area.
In Moncton, $250,000 will be used to establish a linen depot to manage and prepare linens for all customers in the region as well as provide a 48-hour emergency linen supply in the event of a delivery or processing interruption.
The work is expected to be completed in the fall.
These upgrades are part of $3.4 million in capital investments being made in laundry services by Service New Brunswick in the 2016-17 fiscal year.