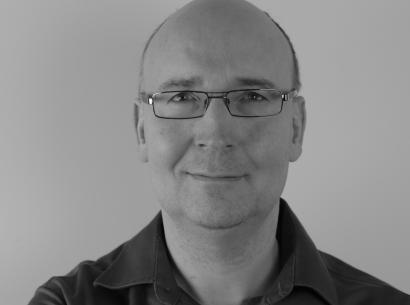 The NB Film Co-op workshop series provides hands-on practical film and video training for members and non-members alike. This Saturday, April 16th, 2016 from 10 am to 4 pm the NB Film Co-op presents Paul Erskine's The Independent Cinematographer at the Saint John Free Public Library, Room #1, at 1 Market Square. Bring your own lunch. The fee for Film Co-op Members is $25 and Non-Members will pay $35. The class is limited to eight participants, but there are still a few spaces available.
Film Co-op Members are required to take this workshop before they direct/ produce their own projects through the Film Co-op.
About the Workshop
At the heart of every great movie, is outstanding cinematography.
This workshop will cover cinematography in detail with the goal being to enable you to bring cinematography concepts and hopefully great images to your film making. Topics will include: what is cinematography, examples of great cinematography, lenses (types, capabilities), cameras (types, capabilities, which to use when), depth of field, lighting concepts, achieving perfect focus, getting movement in your shots, support gear (tripods, sliders, stabilizers, dollies, field monitors), how a DOP works with a Director and more.
About the Instructor
Paul Erskine is an award winning DOP, Director and screenwriter. He has nine DOP (Director of Photography) credits and six directing credits. His shorts have screened at over 20 festivals including Silver Wave, Toronto Short Film Festival, South African International Film Festival, Santa Fe Film Fest, Indie Gathering and SoCal Film Festival. He is also an avid screenwriter having penned six screenplays and numerous shorts. His screenplays have placed in the finals of a number of international screenwriting contests. His latest screenplay placed in the semi-finals (top 1%) of the Nicholl Fellowship screenwriting contest run by the Academy of Motion Picture Arts and Sciences. To see examples of his work and find contact info visit his website at Clover Kiwi Productions.
For more information you can call Cat at 506-455-1632 or email at info@nbfilmcoop.com. Click here to register online.
NB Film Co-Op Workshops Coming Up in Saint John
May 4th, Wednesday, 6 pm – 9 pm: SOCIAL MEDIA – SIMPLIFIED AND ORGANIZED with Elaine Shannon
May 14th, Saturday, 10 am – 4 pm: PRODUCTION MANAGEMENT AND THE AD ON SET with Britany Sparrow
June 1st, Wednesday, 6 pm – 9 pm: PRODUCTION DESIGN with Tracey Lavigne
June 4th, Saturday, 10 am – 4 pm: SCREENWRITING with Tim O'Neill
June 11th, Saturday, 10 am – 4 pm: PRODUCING A WEB SERIES with Rob Parsons
June 18th, Saturday, 10 am – 4 pm: CREATING DOCUMENTARIES with Matt Brown
June 25th, Saturday, 10 am – 4 pm: THE ART OF CREATING MUSIC VIDEOS with Peter Doyle
July 2nd, Saturday, 10 am – 4 pm: THE DIRECTOR'S PERSPECTIVE with Steve Doiron
For more information or to register for any of these workshops, visit www.nbfilmcoop.com.
The annual workshop series is part of the New Brunswick Filmmakers' Co-operative's (NBFC) ongoing programming to support the growing, local film/video community. In addition to developing their skills and talents through workshops, local film/video makers can connect with other people in the Film Co-op community who can help them
bring their story ideas to the silver screen.
The NBFC is a non-profit and registered charity that supports and encourages independent film/video making by New Brunswick artists. For the past 37 years, the NBFC has been providing professional development opportunities in film and video production, distribution and exhibition for its members.